Last week, the Bureau of Land Management started another devastating helicopter round up of nearly 600 wild horses from open land in Wyoming. These horses became another statistic, added to the many thousands that have already lost their freedom due to mismanagement and poor policy by our government.
We are writing you today to personally request your support. Please join us, the AMERICAN MUSTANG TEAM, at this critical time, to get the word out about what's happening to America's wild horses. If you haven't seen AMERICAN MUSTANG in 3D in a theater, we can't wait for you to experience it on the big screen – in fact, that's why we are writing.
The movie is a powerful 3D nature documentary with character-driven narrative elements that feature the majestic wild horses of the American West. Huffington Post called the film "… sweeping and intimate; a visually stunning love song and call to action."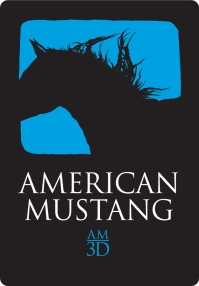 We have set the ambitious goal of starting a social movement with our film — and TODAY, it begins. Please consider supporting America's wild horses by donating to our campaign to bring AMERICAN MUSTANG to theaters across the country.
We need to raise at least $40,000 to launch the movie in select cities during the first quarter of 2014. Our strategy is to prove that a major national audience exists for our film by opening in a select number of cities in a BIG way. To reach our financial goal, we are launching a Kickstarter campaign RIGHT NOW!
Here is the link to watch the video, back the project, and view the rewards that we have set up to show ourappreciation for your support:
http://www.kickstarter.com/projects/americanmustang/american-mustang-opening-in-theaters
This film is a catalyst. It will shine a spotlight on the wild horse issue and help stop future roundups. It will open the eyes of mainstream America. It will succeed with your support.
The 600 horses in Wyoming have lost their freedom forever. It is our goal and our mission to ensure that this ongoing tragedy doesn't continue to repeat itself. With your support we will be one step closer.
-The American Mustang Team
http://americanmustangthemovie.com/
Copyright © 2013 Just Media, All rights reserved.