When an event ends you think you have so much time before the next year, but for some reason time seems to speed on by. Now we are just weeks away from the 2012 So8ths/Nikon Three Day Event in the "Heart of the Carolinas" to take place at Southern 8ths Farm in Chesterfield, SC, May 3-6.
Just today I was in touch with the title sponsor, Nikon, to get the latest on the prizes the riders will be vying for. I was thrilled when they told me that the Beginner Novice, Novice and Training Three-Day division riders each have a chance to win a Nikon D3100 Outfit with an 18-55 MM VR lens. Nikon will also be giving 2nd and 3rd place finishers Nikon Laptop bags. I have one of those and love it. Volunteers will be getting Nikon t-shirts to wear on Cross-Country day. A big thank you to Nikon for helping make this event extra-special for these Amateur riders, to match the classy facility the owner Brad Turley has created on this 300-acre paradise.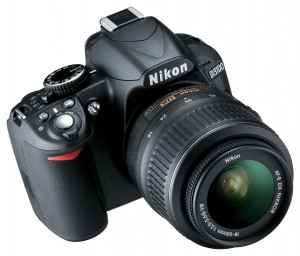 In addition to the Nikon cameras, Breyer will also be giving the winners Crystal Horses. And Cavalor is sponsoring the Saturday morning breakfast.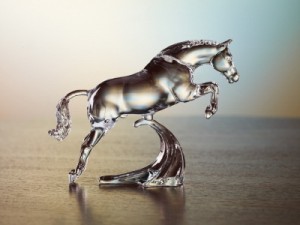 So, now I want you to hear from some of the clinicians and competitors.
Susan Beebee will be one of the many clinicians for the educational day, May 3. She will be working with the riders to help them better understand the Steeplechase phase of the Three-Day Event.
Susan is thrilled to be a part of this event and commented, "It's a privilege to help at the So8ths/Nikon Three-Day Event for their educational training day.  As a young girl growing up I dreamed of competing at Rolex and at the Advanced level of Eventing. I have been able to live my dream, and develop a business doing what I love, because I was afforded opportunities to work with the best in the Eventing community. I hope the riders at this event will leave this fun weekend of great coaching and mentoring and go for their goals!"
We spoke to some of the approximately 40 competitors who will be headed to this year's So8ths/Nikon Three-Day Event and learned a bit about what they do and how they are preparing.
Michele Lobsinger, is entered in the Novice 3 day with her horse, Glenlara's Pride, a 6-year-old Irish Draught/Connemara cross that she has had for a year and a half.  "He has a great personality and puts up with me most of the time," explained Michele.  "We are getting really close and finally starting to develop a partnership.  It has not happened overnight, but he has turned out to be such a cool horse."
Michele trains with Lauren O'Brien in Vass, NC and she understands the demands of trying to compete and run a household because she has two young children. Michele lives in Southern Pines, NC with her husband Scott and their two 6-year-old children, Natalie and Angelo.  "They are not twins," explained Michele, "we adopted them from Guatemala from two different families."
Before the children arrived, Natalie explained that she "competed in two Long Format one stars and groomed for many others. I have not done a 3 day event in 7 years and I am very excited to be able to participate in one again!  My husband is taking a couple days off from work to help out with the kids and my dear friend, Lindsay Staiano has offered me a room at her home which is close to the venue.  And although the Carolina Horse Park (CHP) is my favorite place ever to compete, I am really looking forward to competing somewhere since I haven't done so since 2009."
Right now it's a balancing act for Michele with a family, work, barn chores and just life in general. "It's crazy some days, but I know it will be worth it after phase D on Saturday that weekend," she commented. "I am really psyched and the idea of getting to do steeplechase again is just awesome!
"I am amazed at all the local professionals from our area that are going to be helping out with the event that week; that is really impressive. I appreciate their efforts and also volunteer at the CHP whenever I am not riding.  I am grateful to the organizers, officials, volunteers, etc. for all the work I know they are already doing. I am very excited at the idea of participating in this event only a few weeks away."
The local professionals she is referring to are all the talented clinicians that will be part of the educational phase of the event such as Holly Hudspeth and Charlie Plumb.
Carol Ogden, Faraway Farm, Lake Butler, FL, works part-time at Sears and also teaches riding lessons locally.  "My horse is a 14-year old bay Thoroughbred, In Rhythm (aka Brogan), who has shown at Training level consistently," commented Carol. "This will be my second Training 3-Day (my first was at Ocala Horse Trials a few years ago).  I knew I wanted to do another one someday because it was such a rewarding experience. 
"Working part-time affords me a little more time to prepare for a 3-day, but being from Florida, we have to search out some hills to work on our conditioning.  Fortunately, some friends have a 350-acre farm we ride on, with some gradual hills for galloping/trotting up as well as some steep hills for conditioning. 
"I have an interval training program I use, starting 6-8 weeks out, depending on the starting fitness of my horse.  I condition 2 days/week (Tuesdays and Saturdays), jump at least once a week, and practice Dressage the other days (although I do a lot of trail riding in our lovely state parks, which helps with the fitness program). 
"At the last 3-Day, my horse was one of the fittest ones there, so I know this schedule works for us.  I need him extra fit, since this event will be in the mountains, whereas Ocala was pretty flat!"
Carol understands that both horse and rider must be fit and so for herself she goes to the gym and works with the machines twice a week.  "I also ride my bike a few times a week (my longest ride yet was 14 miles).  By the time May comes, I will feel we are prepared. It's the getting ready that's the hard part, but the actual competition is the fun part!  I'm really looking forward to coming up to Southern 8ths!"
Pam Medlin had some comments to say about her 15-year-old daughter Kaylin, who will be competing on Harley.  She commented that the key things about her daughter were and are "Patience and humility pay off. She's been trying to qualify for her T3D since last August. She and Harley have overcome quite a few obstacles, and finally earned their last qualification run in March, at Southern Pines II."
Kaylin groomed for Susan Beebee at Rolex in 2011. Susan (as noted at the beginning of this article) just happens to be one of the clinicians. She currently trains with Rebecca Howard (yet another clinician – small world) and is based at The Fork in Norwood,NC.
"Kaylin is a C1 Pony Clubber and is participating in the PRO Junior Training Scholarship. She and Harley spent 6 weeks in Ocala, FL this winter (January 13-February 26) training," noted Pam.
"Kaylin is in 9th grade and is home schooled so that she can concentrate on training and competing. Her goals include: Area II Young Riders, Rolex, WEG, Pan Am Games and the US Olympic Team."
Like many parents, Pam will be there with her daughter but mostly to cheer her on.  "I don't know how much I will be helping her. Once she started going Training level, we backed off and let her do it on her own. I act as her driver, her dad acts as her sole sponsor.
"Between now and then, Kaylin and Harley will be doing lots of trot sets and galloping," continued Pam. "They will continue working on their Dressage and jumping with 2-3 lessons each week. Harley is being seen by the vet next week to make sure he is ready to go, and Kaylin is working on her own endurance by running and doing P90X.
"Kaylin set her sights on the T3D several years ago and is very much looking forward to finally competing."
The So8ths/Nikon Three-Day Event is just around the corner.  If you'd like to get a sense of what is in store for this year, take a look back at last year. Go to So8ths YouTube page and take a video tour: http://www.youtube.com/user/So8ths or check out the wide selection of photos showing every facet of the event here: www.tinyurl.com/presslink-so8ths. And make sure to visit the web site: www.so8ths.com and click the "like"  button on Facebook: www.facebook.com/so8ths.