Buffalo, NY – January 23, 2014 – Four years ago, the Buffalo Equestrian Center (BEC) conceptualized a program congruent with the Interscholastic Equestrian Association (IEA). This program has opened doors for riders unable to afford the equestrian sport, or with little access to horses, while promoting the educational aspect of teaching horsemanship and team camaraderie. Since its inception at the BEC, the team has proved unstoppable.
Recently, on January 18 and 19, 2014, the BEC's IEA team competed at the Bromley-Daggett Equestrian Center (Alfred University Equestrian Center) in Alfred Station, NY, contending against other top riders and teams for the points necessary to qualify for the upcoming Regionals. Five of the young riders qualified with the necessary points, and are now training to showcase their skills at the Equestrian Center on March 2, 2014.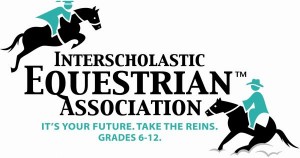 Each rider is judged on both an individual and team level, earning points throughout the year to qualify for the esteemed regionals and eventually the national qualifier. The IEA program teaches secondary and upper-level students the fundamentals of equitation and horsemanship.
Maddi Callanan finished third over fences, and first in the flat, paving the way to the IEA Zone 2 Regionals with her excellent efforts in the Varsity Open. Jazzlyn Igiel placed first for both over fences in the Varsity Open on Saturday, and returned on Sunday to also nab the second over fences, and the third in the flat. Igiel qualified for both the over fences and flat for the Regionals. She was joined by Amanda Gross who brought home the second place over fences, as well as the third place in the under saddle. Amanda Turner qualified for the regionals with a strong performance over fences, earning the blue, and also completing the Future Intermediate with the second place prize. Emma Walters rounded out the qualifying five with top finishes in both the over fences and under saddle classes. Also finishing with good ribbons in the over fences and under saddle classes were Naomi Frisch, Clio Jabine and Sarah Rodwin.
The BEC will return to the Bromley-Daggett Equestrian Center February 8 and 9, continuing their winning ways as they vie for their chance to qualify for the IEA Zone 2 Region 2 where they will compete for the chance to continue on to the IEA Nationals.
It was not only a wonderful weekend for the BEC at the IEA competition, but also for SBS Farms' Alex Trolli and mount Del Piero. The pair was announced as the Reserve Champion High Score for the 2013 Syracuse PHA.
Based out of Buffalo, NY, SBS Farms' Susie Schoellkopf and Jennifer Alfano run one of the foremost show hunter training operations in the country, and travel nationwide to compete in the nation's most prestigious horse shows. SBS Farms, Inc. continues the proud tradition of the Saddle and Bridle Club as one of the top show stables in the northeast. Schoellkopf is also the Executive Director of the Buffalo Therapeutic Riding Center, which houses both The Buffalo Equestrian Center as well as SBS Farms. Built in 1922, the 160-stall facility is a historical landmark, with its unique English Tudor and gothic style architecture. For more information on SBS Farms and the Buffalo Therapeutic Riding Center, please visit www.thebtrc.org