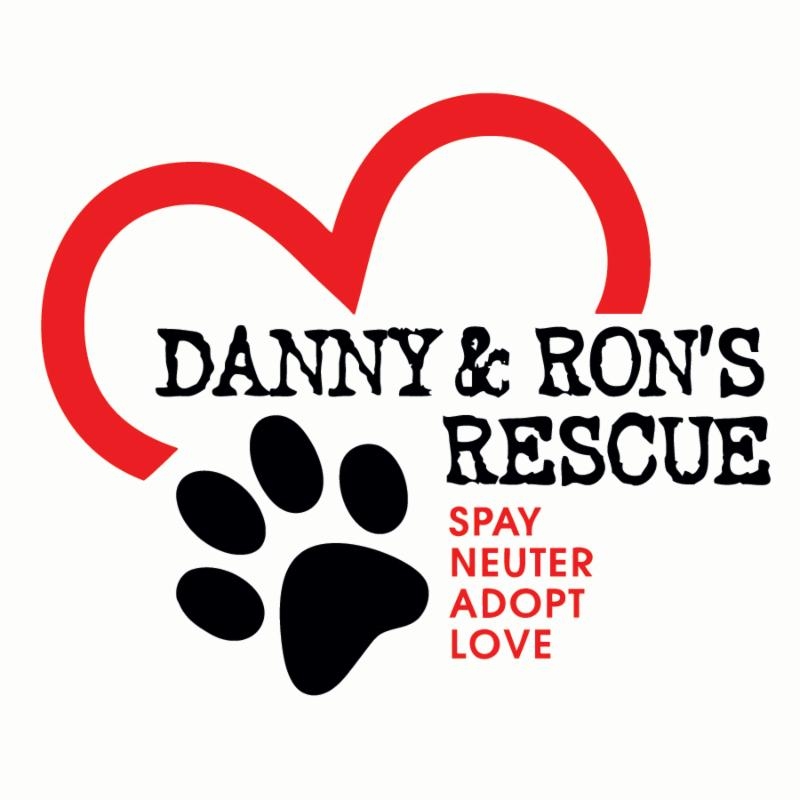 Donates $10,000 to Meals On Wheels of the Palm Beaches
Wellington, FL – April 30, 2015 –
The crowd was on their feet, and shouts resounded through the Palm Beach International Equestrian Center as Danny & Ron's Rescue was announced as the 2015 Great Charity Challenge winners that fateful night in February. They were presented with the top prize, a check for $150,000. Still on cloud nine, Danny Robertshaw and Ron Danta, the founders of Danny & Ron's Rescue, said to one another, "We definitely want to give some of this money back to the community!" – and so they have. Danny & Ron's Rescue is pleased to announced that they have donated $10,000 to Animeals on Wheels, an extension of the Meals on Wheels of the Palm Beaches, Inc.
Giving back to the local community is one of the pillars that Danny & Ron's Rescue adheres to. In just one of their most recent charitable acts, Danny & Ron's donated $10,000 to Meals on Wheels of the Palm Beaches, Inc. The money will be used for the Animeals on Wheels program, which provides pet food and veterinary care to home-bound residents with dogs or cats.
"Danny and I are always looking for ways to assist the residents of our community, so we are pleased for this opportunity to partner with Meals on Wheels of the Palm Beaches. We read about the Animeals Program and knew right away that we wanted to help Meals on Wheels to provide home-bound seniors and disabled persons with veterinary care and food for their pets," Ron said. "These people live alone, and all too often their only visitor is the Meals on Wheels volunteer who delivers a hot meal. So we want to make sure that their beloved pet companions are cared for, as well."
Meals on Wheels of the Palm Beaches provides freshly prepared meals five days a week to residents in the in West Palm Beach area, the downtown Lake Worth area and surrounding vicinities.  Animeals on Wheels is a natural extension of that service. For many home-bound residents, their pet is their only companion. The Animeals program was initially funded through a $2,500 donation from the Banfield Charitable Foundation.
"When Kim [Tudor] of Danny & Ron's Rescue called me to talk about the Animeals program, after reading the article in the Wellington Town Crier, I never imagined the blessing that we would receive," Debbie Emerick, Director of Volunteer Services, said. "When she told us that they were going to donate $10,000 I couldn't stop screaming, 'You're kidding? Oh my gosh! You're kidding!' I was in disbelief."
The donated money will act as a huge help for Animeals on Wheels, assisting with the large veterinary costs associated with not only owning pets, but also maintaining their health as they continue to age.
"Many of our home-bound senior clients who live alone depend on their pets for companionship but providing food and veterinary care while living on a limited income can be a challenge," said Charlie Ring, executive director of Meals on Wheels of the Palm Beaches. "Through our new Animeals program we're able to help relieve some of the burden on our clients who love and care about their cats and dogs so deeply."
For Danny & Ron's Rescue, the chance to add $150,000 to their support of needy animals this year has been a dream come true, yet they wanted to allow the money to go a little bit further. At their home in Wellington, Florida, Danta and Robertshaw have worked with local veterinarians and organizations to build sustainable relationships and partnerships that assist the elderly and their animals. Seeing Animeals on Wheels taking its first steps in Palm Beach County is the perfect match for Danny & Ron's Rescue, and they hope to continue building on that relationship.
Danny & Ron's Rescue saw this as a valuable way to use part of their winnings and improve the lives of both people and their pets in their local community. Currently, the Animeals program is free for clients enrolled in Meals on Wheels of the Palm Beaches, and is expected to grow exponentially as part of the organization's five-year plan.
For more information on Danny & Ron's Rescue, please visit http://www.dannyandronsrescue.com/ or stay up to date on their Facebook: https://www.facebook.com/DannyRonsRescue.
About Meals on Wheels of the Palm Beaches Meals on Wheels of the Palm Beaches is a non-profit organization dedicated to nourishing and enriching the lives of the homebound in the local community. An affiliate of Meals on Wheels America, the organization provides nutritious mid-day meals to those unable to prepare their own and living alone. A community-based organization, Meals on Wheels of the Palm Beaches relies on volunteers and the financial support of local residents, corporate partners and foundations, operating without government funding.