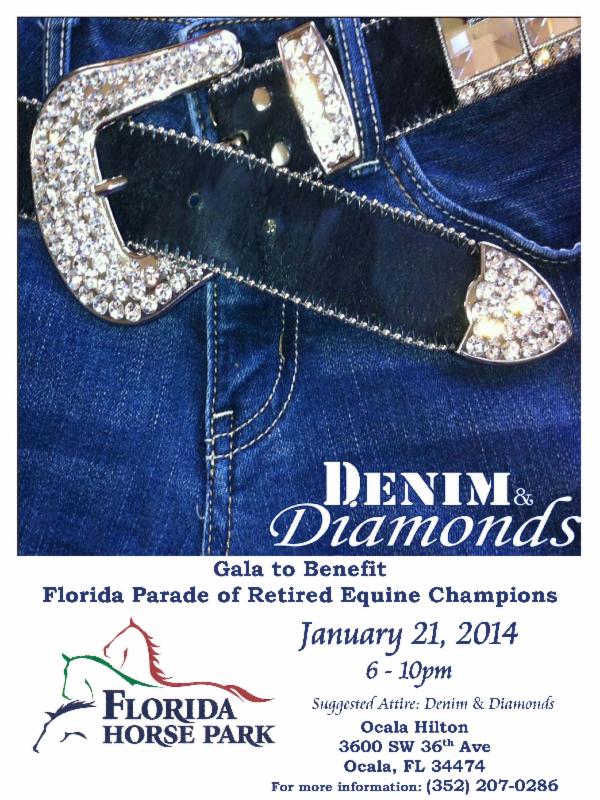 The Florida Equine Champions Charity "FECC" is dedicated to the care and celebration of the lives of equine champions through advocacy, education and information, promoting equine entrepreneurship. The FECC promotes ALL equine breeds in a way to educate, inform and inspire. Our goal is to bring an Equine Parade of Champions to the Florida Horse Park!
Please join us on January 21, 2014 at the Ocala Hilton for our DENIM & DIAMOND GALA – "just wear your favorite Denim with a little BLING". Includes Dinner, Silent Auction and Live Band in support of this important cause. There will also be a Cash Bar. All proceeds will go towards the construction of a showplace for the Champions that have brought so much love, joy and inspiration in all our lives.
For more information, please contact Helen Barbazon at Helen.fecc@gmail.com.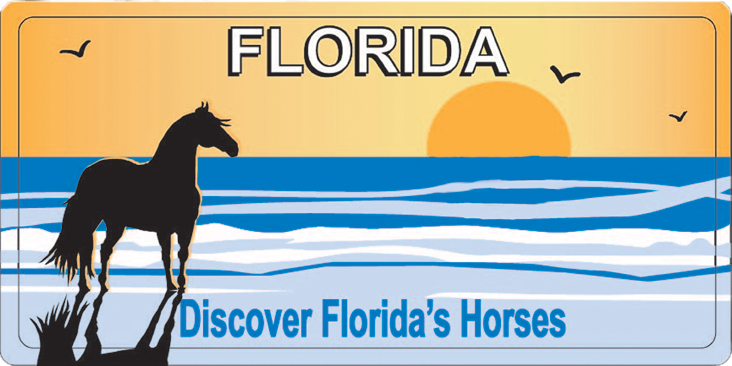 EllenMarie Ettenger
Event Director
Florida Agriculture Center & Horse Park
11008 S. Highway 475
Ocala, FL 34480
352-307-6699 Ext. 6
Direct Dial: 352-307-6119
email: events@flhorsepark.com