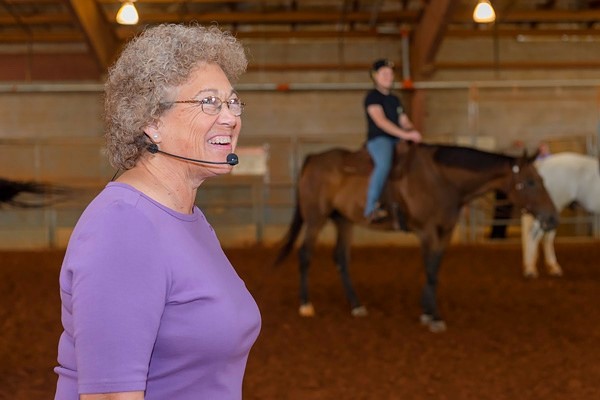 Anne Brzezicki will be honored at a retirement reception and dinner Sept. 22 at Middle Tennessee State University (MTSU) in Murfreesboro, Tennessee, where she served as the director of the equestrian programs. She is described by students as an exceptional coach and teacher and she is beloved by her colleagues.
"Winning never gets old," Anne said. "But my favorite experience has been working with the terrified beginner that becomes a real rider and finds their place in the world. IHSA provides that opportunity better than anything else."
Anne was a founding member of the University of Connecticut Intercollegiate Horse Shows Association (IHSA) team and, as a student along with Duncan Peters, coached the 1972 National Championship team. UConn hired her to coach the team after graduation. Anne moved to Tennessee and founded the MTSU Equestrian Team in 1977 and, with Kenny Copenhaver, established the IHSA Western divisions in 1978. While attending graduate school at Virginia Tech, she founded their IHSA team and served as coach. Anne returned to MTSU in the 1980s. She has been active both in governance and competition with US Equestrian and AQHA and is a Certified Horsemanship Association (CHA) master trainer, clinician and board member. In 2015, she was honored with the CHA Association Instructor of the Year award.
She is a member of the IHSA board of directors and was awarded the IHSA Lifetime Achievement Award in 2003 and Regional Coach of the Year in 2004. Anne will stay on to serve as an IHSA director-at-large.