Bingen, WA—Keep your cool and stride out of the crowd with Kerrits' new Pro Dot Riding Shirt, built for "pro-formance" with technical fabric that combines with Ice Fil® panels for enhanced breathability and flexibility.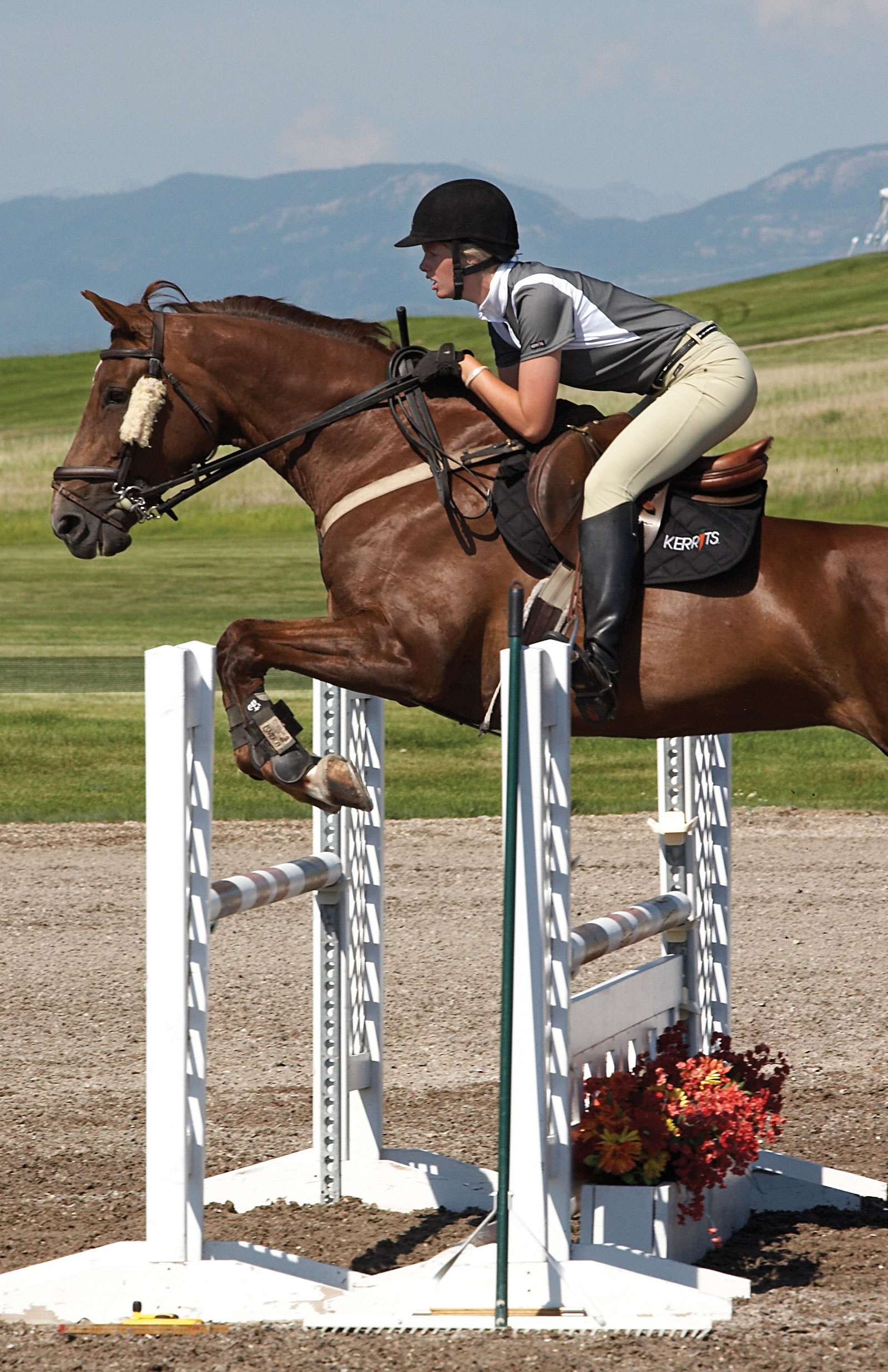 The Kerrits design team did extensive testing to assure this technical shirt is pill-resistant, soft and pliable, yet can hold up to the rigors of intense riding. The Ice Fil® panels give extra stretch and freedom of movement through the arm and shoulder while helping to lower your skin temp by 2-5%. The fabric morphs your sweat into cooling energy so you'll feel the difference! The shirt is meant to be worn on its own, not under a jacket or vest, as it needs to be exposed to air so the air-flow can work correctly to keep you cool and comfortable.
"Kerrits is making a strong commitment to bring production back to the U.S. by using a domestic mill," said Kerri Kent, owner and designer for Kerrits Performance Equestrian Apparel. "We're proud that the fabric for our Pro Dot is American-made and the shirt is manufactured here in the U.S."
The Pro Dot Riding Shirt's relaxed fit is slimming and flattering on a variety of people with a contrasting athletic look, giving it distinct styling. Its stand-up collar is crisp without being stiff, giving you the pro look you desire and balanced enough so it can be worn either zipped—in combination with a stock tie—or unzipped as a polo shirt.
"This is a go-to riding shirt for everyday use, yet with a professional edge specific to the sport," said Kent. "It also looks great with shorts and jeans so you can go anywhere and beat the heat."
Pro Dot Riding Shirt
Colors: Saddle, Purple and Black
Sizes: XS, S, M, L, XL
MSRP: $54.00
Ride On! About Kerrits Performance Equestrian Apparel:
Home-grown performance that sprouted in 1986, Kerrits Performance Equestrian Apparel thrives on creating innovative, functional and stylish performance apparel uniquely designed for women who love to ride—and their horses.