Children's Day, Non-Stop Fun!
By Caroline Goldstein
Music, crafts, pony rides and more will be on the agenda for Children's Day at Devon. On Sunday, June 2, there will be activities for children and families from 11 a.m. until 3 p.m.
The Itty Bitty Hat Parade will take place at 11 a.m. in the Pavilion. Participants, ages 4 through 12, can register and receive their hat for $5 at pucciManuli's booth throughout the show, or do it on Children's Day. On Children's Day they can decorate their hats with feathers, glitter, buttons, beads and other adornments. They will then parade their unique creations through the Country Fair grounds.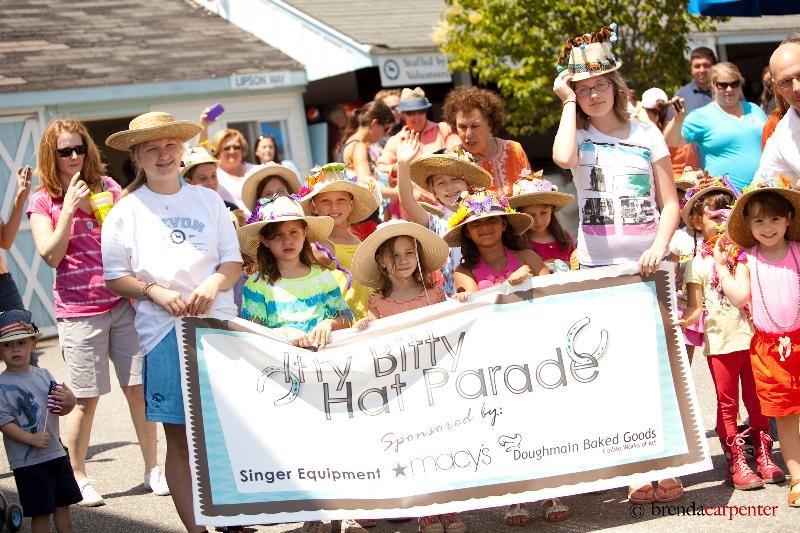 For any children looking to do some riding of their own, there will be pony rides taking place from 11am – 1pm. Presented by Girard Partners, the pony rides will be stationed in the schooling ring behind East 2 Grandstand and will cost $5.
Throughout the day in the Gazebo, MetroKids will be offering caricatures, entertaining young and old with a clown and more.
Bach to Rock will be sponsoring a "petting zoo" in the Gazebo. But this is no average petting zoo; it's a musical petting zoo offering kids the chance to try out several different instruments! There will also be live music during the festivities by 14-year-old singer/songwriter Kirsten Sowers and the Bach to Rock Band.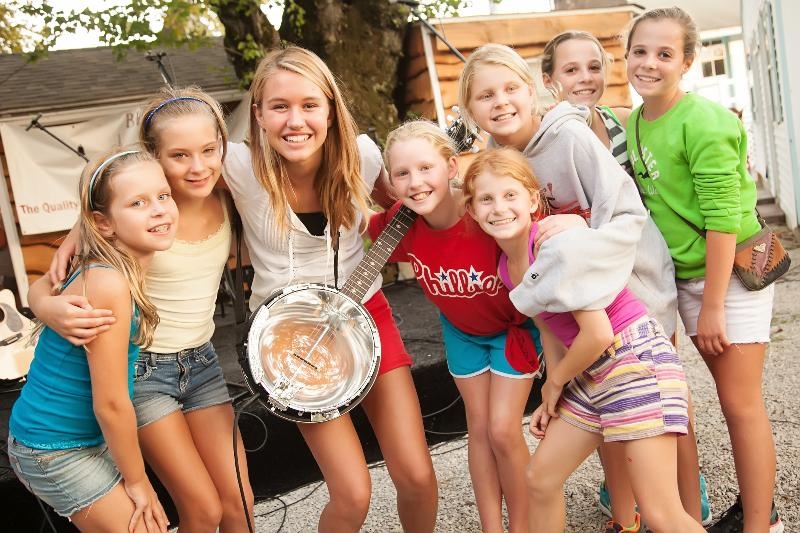 "This year's Children's Day will provide more entertainment for children and their families than ever before. There will be "nonstop" activities for children throughout the day", said Karin Maynard, Promotions Committee Chairman and Executive Committee member for Devon.
Family Day specials will be available. Admission will be free on Sunday, courtesy of Bach to Rock.
Pony Hunt Teams, Devon Style!
Holy Harry Potter on a pony, Batman! Pony hunt teams at Devon are like no other. There was a time when the pony hunt teams were as staid and sophisticated as the horse hunt teams. No more! It all began about 15 years ago, one team decided they would wear matching clothes, next came pom-poms in braids and ponies' tails, the next year, a team dyed their ponies. After that, all bets were off and Devon's pony hunt teams have become the stuff of legend!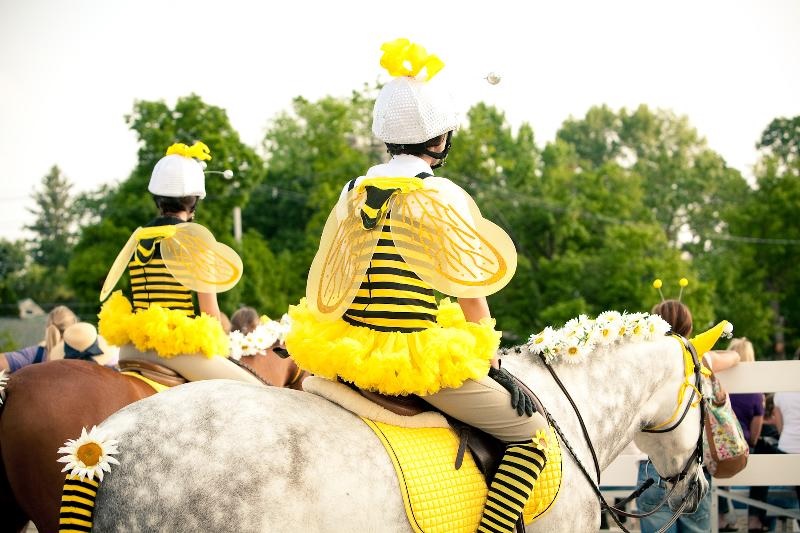 While the ponies are still judged on how they go, it's really all about the fun. The young equestrians spend weeks planning costumes for both pony and rider. Not only has Harry made an appearance, but so have super-heroes, bumble bees, jockeys, and just about every blockbuster movie and latest craze of the past 10 years. You name it; a pony hunt team has done it. Adding to the tongue-in-cheek spirit of the class, the riders hedge their bets. These savvy youngsters know that you can't leave a thing like this up to chance and let's just say that a well-timed offering to a judge here and there would not be out of place. Lucky judges have received everything from candy to a REALLY nice bottle of wine.
All the effort pays off; Grand Prix isn't the only class that has them 4 and 5 deep on the rail. Come join in the fun, see what these clever kids dream up this year and cheer on your favorite! Pony hunt teams are Saturday, May 25 at 4:30 in the Gold Ring.
Devon Kids Offering Souvenirs for 'Future Champions'
By Caroline Goldstein
Children's souvenirs will have a new home this year and will be offering even more unique Devon souvenirs for babies and children. Devon Kids, the new children's souvenirs booth, will be located directly across from the Hamburger Booth. It will carry apparel, toys, stuffed animals and more!
The goal is to create a new boutique-style store for the growing sector of children's souvenirs. "We're excited about it," said Gail McCarthy, Souvenirs Chairman. "We're really going to be able to highlight it." The theme for Devon Kids will be 'Future Champions,' which is a play on Devon's motto, "Where Champions Meet". Some souvenirs will incorporate this new slogan.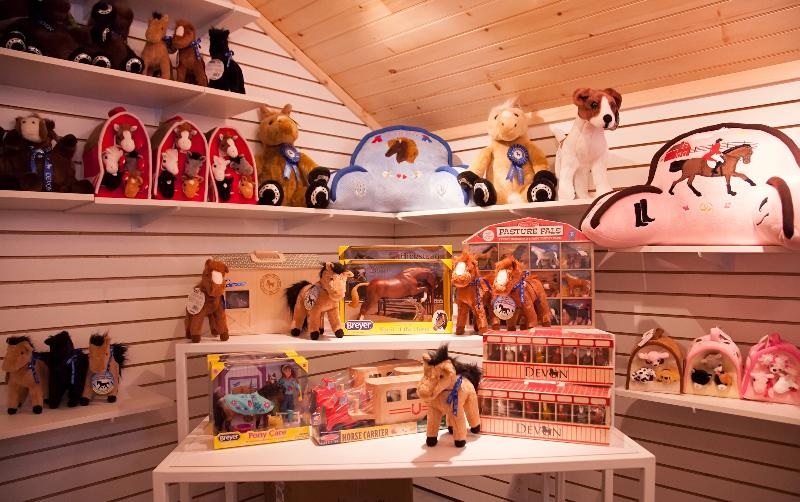 The expanded apparel will include sweatshirts, t-shirts and shorts by Champion and mesh shorts with custom Devon ribbon by Fit2Win. There will also be a variety of equestrian lines such as Ariat, Claudia Andersen, Goode Rider and Kerrits. All of the apparel will be customized for Devon. Stuffed animals are always a big seller, and the new children's souvenirs will include even more than in past years. Breyer horses will have it's own section in the booth, with more horses and accessories.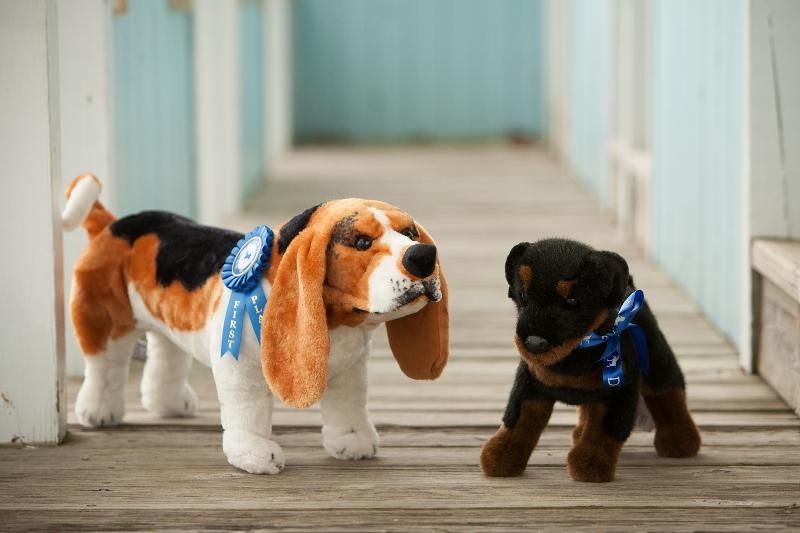 Many of the additions will be new and different. "We pride ourselves in finding small, unique vendors," McCarthy said. These include a vendor that created a 2 to 3 foot wide wall decal with the image of a jumper at Devon. However, all of the classic Devon favorites will still be available. "We're trying to be the tried and true, but also we want the shoppers to come in and say 'wow,'" McCarthy said.
Leadline: Devon's Cutest Class
It's all about the lollipop…and so much more! The Devon Horse Show Leadline Classes are an event unto themselves. Each year nearly 50 tiny riders, ages 3 and younger, and another 50 riders in the 4 to 6 year old section, come with faces scrubbed, braids be-ribboned, britches pulled up tip-top, and gloves on, all ready for an appearance in the Dixon Oval! Everyone gets the Devon blue lollipop at the end of the class, but maybe, just maybe, they'll remember to put heels down and sit tall enough for a ribbon, too!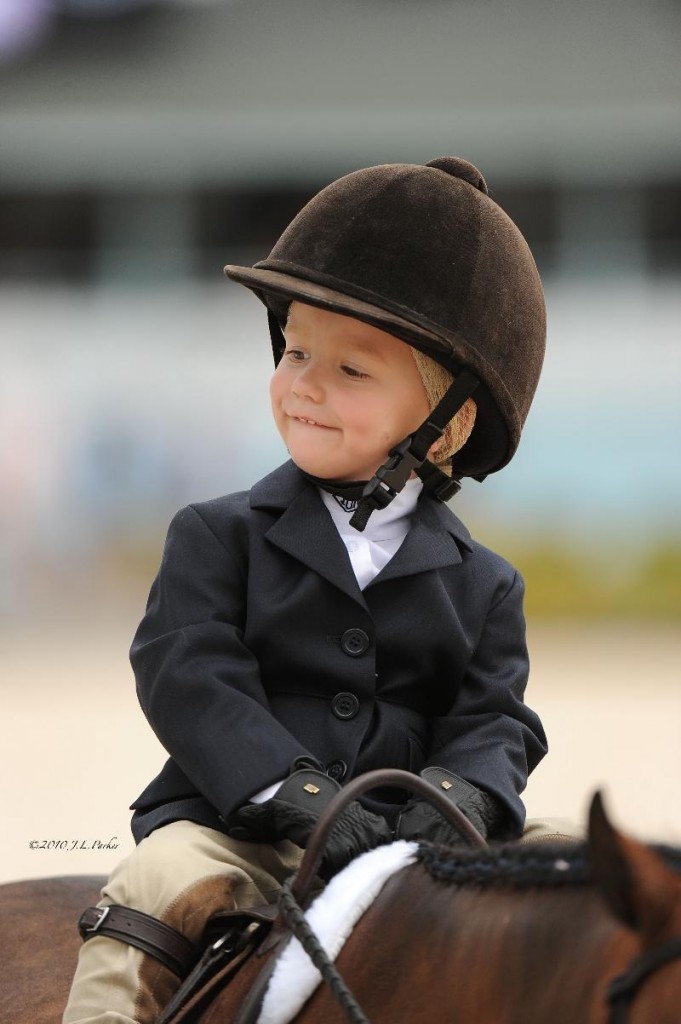 If you've got a tot in Leadline, here's a tip from Devon's show secretary and Leadline aficionado, Katie Bensontip from Devon's show secretary and Leadline aficionado, Katie Benson, "Come early and take your little one to the famous Devon Midway for a short visit FIRST, then go show your Leadline class, then head right back over to that Midway for cotton candy and lemonade! I can personally recommend that you don't even try to have your child wait until they are done for Midway fun…just sayin'! Enjoy!"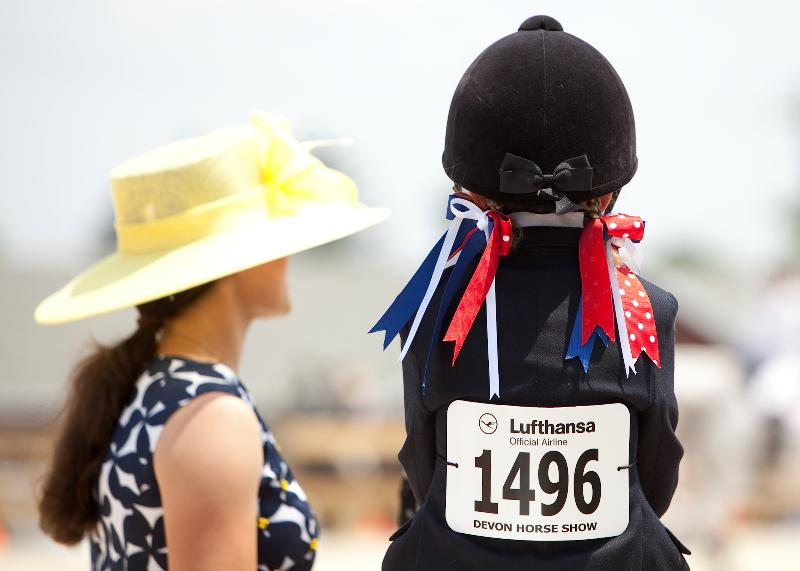 You can still enter Leadline, but please do so soon!