A Bantam Books Hardcover to be published on October 22, 2013
"As feline collaborators go, you couldn't ask for better than Sneaky Pie Brown."
—The New York Times Book Review
"A master of the cozy cat genre."
—Publishers Weekly
"[An] essential purchase for all mystery collections."
—Booklist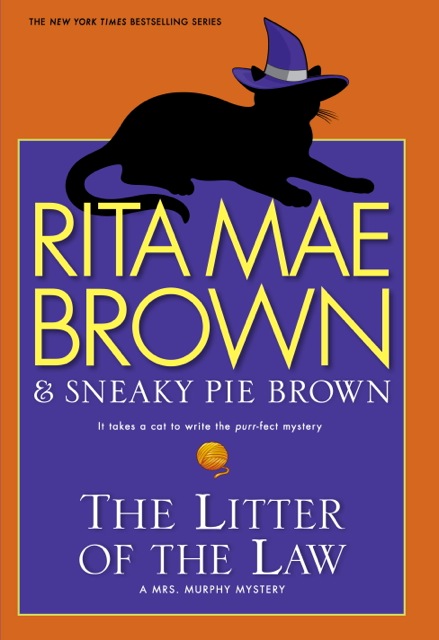 The national bestsellerdom of Rita Mae Brown and her intrepid feline partner-in-crime Sneaky Pie has proven to be one of the most successful writing partnerships in the mystery genre today. This fall, the dynamic writing duo are back with THE LITTER OF THE LAW (Bantam Hardcover; October 22, 2013), the next mystery in their New York Times bestselling series featuring ex-postmistress Mary "Harry" Haristeen and her tiger cat detective Mrs. Murphy. With nearly five million copies in print, this adored series continues to grow in acclaim and popularity.
In THE LITTER OF THE LAW, Autumn has descended and crops are being harvested all over Crozet, Virginia, ideal conditions for a scenic drive for Harry and husband Fair. Bucolic views are all well and good, but Harry's nose for trouble leads her straight to a cornfield's macabre scarecrow—an all too real murder victim that frightens all but the noisy crows.
This accountant's gruesome death is only the first of many disturbing events in this normally pastoral corner of the world. While Harry tends her beloved grapes and sunflowers, a killer edges closer—as does Harry's protective menagerie of animals.
Halloween's approach brings with it bona fide terror and a beloved local tradition that threatens to become fatal. Rooting out the guilty in the treacherous center of a lucrative conspiracy requires Harry's farmer's wisdom—along with the quick wits and extraordinary senses of Sneaky Pie, Pewter, and Tucker. A vicious murderer may know the lay of the land far better than Harry does, but that's about to change. It's up to her vigilant four-footed companions to make sure that the unearthing of this plot is not Harry's last act.
Rita Mae has said in her memoir Animal Magnetism that "While people give me the ideas for my stories, animals give me the energy. I draw sustenance from them, perspective, wisdom, and such loyalty." Nowhere is this truer than her Mrs. Murphy Mystery series, and the publication of THE LITTER OF LAW is the perfect opportunity to showcase her amazing talent and her love of all animals, and how she continues to connect with readers of all ages. Some of the topics Rita Mae can discuss in an interview include:
In THE LITTER OF THE LAW, Rita Mae and Sneaky Pie Brown once again deliver claw-biting suspense and down home charm with this Halloween-themed novel that both animal lovers and mystery fans alike will enjoy.
Rita Mae Brown is the bestselling author of the Sneaky Pie Brown series; the Sister Jane series; the first two books in her new canine mystery series: A Nose for Justice and Murder Unleashed; Rubyfruit Jungle; In Her Day; and Six of One, as well as several other novels. An Emmy-nominated screenwriter and a poet, Brown lives in Afton, Virginia.
Sneaky Pie Brown, a tiger cat born somewhere in Albemarle County, Virginia, was discovered by Rita Mae Brown at her local SPCA. They have collaborated on twenty previous Mrs. Murphy mysteries: Wish You Were Here; Rest in Pieces; Murder at Monticello; Pay Dirt; Murder, She Meowed; Murder on the Prowl; Cat on the Scent; Pawing Through the Past; Claws and Effect; Catch as Cat Can; The Tail of the Tip-Off; Whisker of Evil; Cat's Eyewitness; Sour Puss; Puss 'n Cahoots; The Purrfect Murder; Santa Clawed; Cat of the Century; Hiss of Death; and The Big Cat Nap; in addition to Sneaky Pie for President and Sneaky Pie's Cookbook for Mystery Lovers.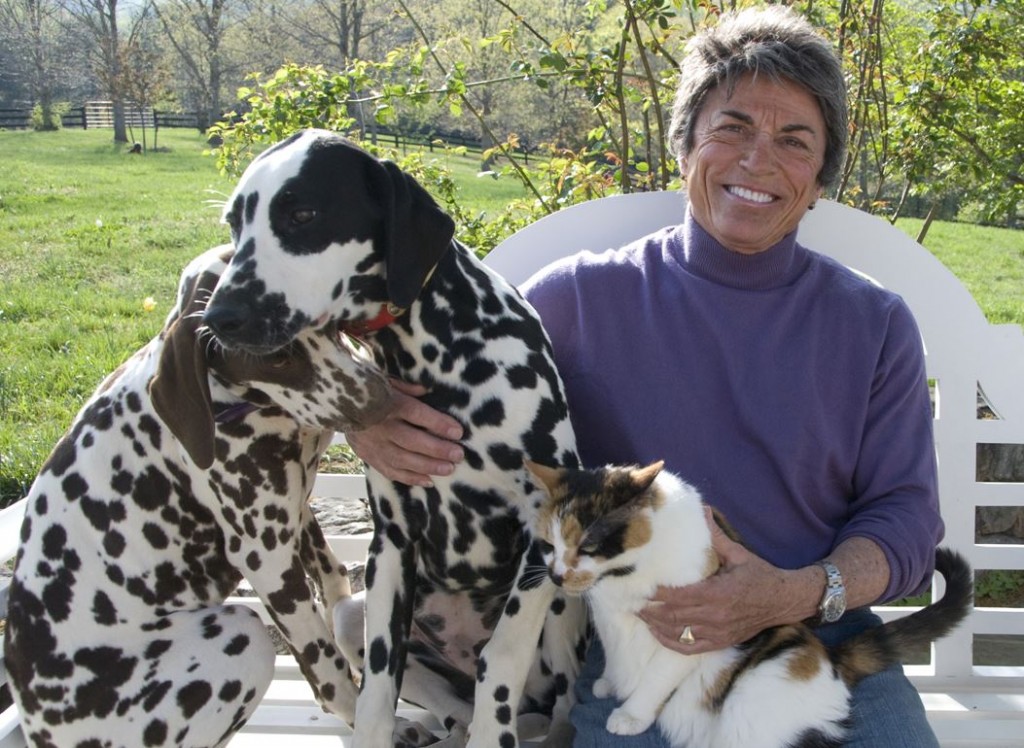 THE LITTER OF THE LAW
By Rita Mae Brown
A Bantam Books Hardcover
Publication Date: October 22, 2013
Price: $26.00 / ISBN: 978-0-345-53048-6 / Pages: 256