A monthlong fundraising challenge and virtual derby
FRANKLIN, Tenn. (March 10, 2021)
– The Pony Up! for Saddle Up! campaign will kick off Monday, April 12, and run through Friday, May 7. The campaign will directly benefit

 
Saddle Up!
, the largest

 
PATH International
Premier Accredited Center in Middle Tennessee, changing the lives of children with disabilities through the power of equine-based programs.
"Our goal with this year's campaign is to raise $35,000 or more to support Saddle Up!'s operating expenses, which includes feed and care for our 19 therapy horses, financial support for our riders, and maintenance of our 34-acre farm," said Tricia Ward, Saddle Up!'s development associate.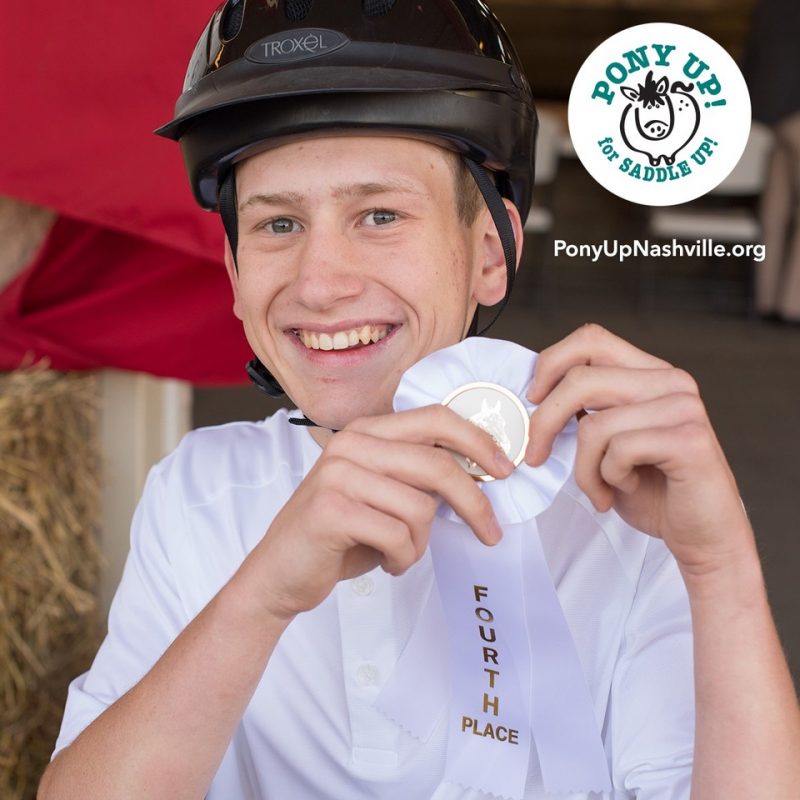 "This fundraising campaign is critical in helping raise the funds we would typically bring in through in-person fundraising events and program fees we've had to cancel or reschedule due to the pandemic." 
To register for Pony Up!, participants should visit https://www.ponyupnashville.org/register/. Once registered, they will receive a link to their own fundraising webpage, select a Saddle Up! therapy horse or rider as their team mascot, recruit team members, and compete to raise the most funds for Saddle Up!
On top of helping Saddle Up! secure vital funding, teams and individuals will have the opportunity to earn prizes, special recognition and more.
About Saddle Up!
At Saddle Up!, our programs make a profound, lifelong impact on the physical, cognitive, social, emotional and mental abilities of our participants. For 30 years, Saddle Up! has used the power of the horse to transform the lives of children and youth with over 50 different documented disabilities. At our 34-acre farm in Franklin, Tenn., riders ages 2–25 are transformed by participating in our six year-round programs. To learn more, visit www.saddleupnashville.org.