Wellington, FL – October 15, 2012 – The College Preparatory Invitational Horse Show (CPI) is very excited to welcome Charles Owen back as a sponsor of the 2013 competition. The third annual College Preparatory Invitational will be held on January 18-20, 2013, at the Palm Beach International Equestrian Center in Wellington, FL. The CPI looks forward to welcoming college bound hunt seat and dressage riders at the nation's premiere College Equestrian Recruiting event, offering them more scholarship opportunities than ever. Applications to compete are being accepted, so please send in yours today! All college bound riders are invited to attend to explore their options for riding in college.
Charles Owen has officially signed on as a sponsor of the 2013 CPI, and because of their great support, the CPI will be able to double the amount of money for its High Point Rider Scholarships. The scholarships will award $2,000 each to the High Point Hunt Seat Equitation Rider and the High Point Dressage Rider, increased from the $1,000 originally set for the year.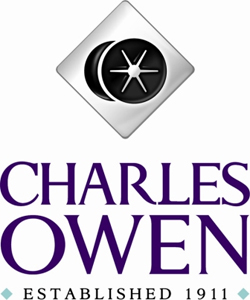 Danielle Santos, Director of Marketing for Charles Owen & Co., explained that it is important to her company to support the sport at all levels, and sponsoring at the CPI provides the perfect opportunity to promote the nation's up-and-coming riders.
"At Charles Owen, we believe in supporting events that provide an opportunity to give back to the rider community," Santos stated. "CPI is a fantastic event for young riders to showcase their talents in front of universities and colleges that support riding. Scholarships provide another very important level of support for the exemplary student/rider who stands out at the event."
In addition to their support of CPI scholarships, Charles Owen will be working together with Dover Saddlery. "Owen is committed to rider safety, bringing the latest technology and innovation to equestrians," Santos noted. "Partnering with a retailer like Dover Saddlery, who is also a sponsor of CPI, allows Charles Owen the opportunity to fit and adjust a specific helmet for the rider."
Dover Saddlery Retail Stores
Locations
Plaistow, NH
Branchburg, NJ
Wellesley, MA
Hockessin, DE
Alpharetta, GA
Crofton, MD
Hunt Valley, MD
North Kingstown, RI
Chantilly, VA
Charlottesville, VA
Lexington, VA
Dallas, TX
Parker, CO
Libertyville, IL
Warrington, PA
Medina, MN