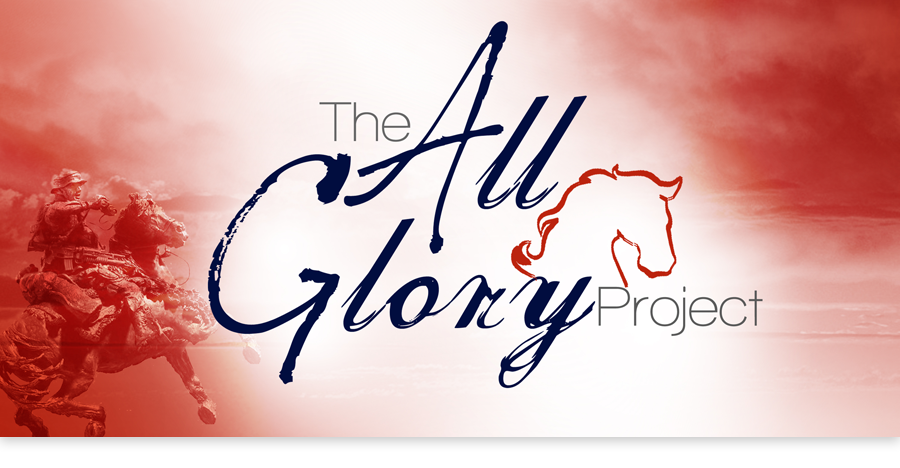 Equine Extravaganza rallies to supports the "All Glory Project" and our troops!
Richmond, VA: September 2012 In a tribute to Veteran's Day, our troops Equine Extravaganza, in partnership with Elizabeth Shatner, is proud to announce a true paring of ponies and patriotism.
Elizabeth Shatner is more than just an extraordinary horsewomen, judge and trainer.  Her passion for helping wounded veterans and their families has evolved into the creation of "All Glory Project" (TAGP), a nonprofit organization that emphasizes the healing power of horses through Equine Assisted Therapy. The connections between veterans and horses facilitate healing both mentally and physically for veterans returning from the battlefield.
This year's Equine Extravaganza, Nov. 2-4, occurs just prior to Veteran's Day. In honor of America's troops, and in collaboration with TAGP Equine Extravaganza is thrilled to benefit this worthy and patriotic cause through the proceeds of the evening show, Equus Extraordinaire. Every ticket purchased for the evening show will benefit TAGP, and wounded veterans.
The evening show, Equus Extraordinaire, to be held Friday and Saturday evenings at 7:00PM, after exhibits and clinics close, will feature amazing horsemen Guy McLean, Tommie Turvey, Lizzy Traband, The Lonesome Dove Equestrian Center which supports therapeutic riding for veterans, Elizabeth Shatner, and more.
And the patriotism doesn't' stop there. On Sunday, November 4, active military and veterans will be admitted for free to an amazing equestrian program of clinics, demonstrations, and seminars and over 150 vendors. Throughout the three day event, TAGP founder, Elizabeth Shatner will be hosting clinics and making special appearances for autographs while raising awareness for TAGP and the benefits to wounded veterans and their families.
Other activities for the weekend will include clinics and demos with Scott Purdum, Leisha and Brock Griffith, Colleen Kelly, Jackie Kinney, Mike Branch, Randy Abernathy, Tracy Magness, Valerie Vizcarrondo, and many more! The Extravaganza will also host their first annual Equestrian College Fair, a BLM Mustang Adoption, Trail Blazer Challenge, a "Rags-to-Riches" Horse Rescue Talent Search, Chase Dodd's "Chase the Dream" competition, an equine book club, wine tastings, and so much more!
For more information about TAGP and how you can make a difference, check out their website at http://www.allgloryproject.com/. For more information on Equine Extravaganza visit www.equineextravaganza.com.