By Kimberly Gatto
Portraits by Kristie Nichols
Whether she is stylishly piloting a hunter around a derby course or racing against the clock in the jumper ring, Dorothy "Dorrie" Douglas has a knack for bringing out the best in any horse she rides. Dorrie—who rides for Mike McCormick and Tracy Fenney at their MTM Farm in Texas—is a well-respected young professional in the horse show world. As a key member of the MTM team, Dorrie is responsible for bringing along young horses and starting their careers on the A-show circuit. The secret behind Dorrie's success involves a combination of raw talent, hard work and a genuine love of horses, coupled with a positive, upbeat attitude. 
As the daughter of a lifelong horsewoman, Dorrie was born into the horse world. Her mother, Karen Douglas, owns and operates Stonecroft Farm, a local hunter show barn in West Bridgewater, Massachusetts. Dorrie's younger sister, Bridgit, is also an equestrian professional and is currently working for Kathy Haas at Rising Star Equestrian Center in Medway, Massachusetts.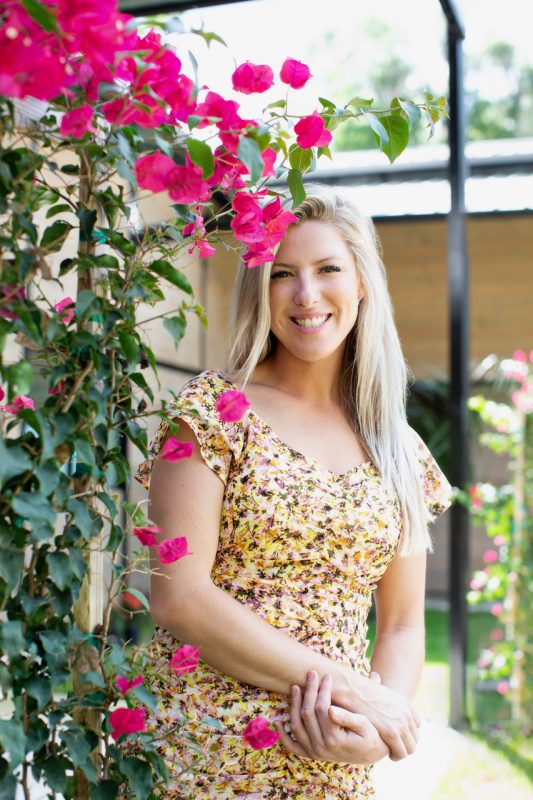 Under the tutelage of her mom, Dorrie began showing at the tender age of 5, first competing in the short stirrup division before moving up to the pony hunters. Dorrie won many hunter and equitation classes at local shows as a young child aboard her first pony, a black-and-white pinto named Oreo Cookie. Later, the family would truck their horses to nearby Plympton, Massachusetts, to ride with trainer Fred Hunt at his Charisma Farm.
Like many Massachusetts-based teens, Dorrie competed in the Massachusetts (MHC) and New England (NEHC) Medals as well as in the Children's and Junior Hunter divisions. She also dabbled in the jumper ring, often riding project horses from her mother's farm. "I rode whatever was available to me—some hunters, some jumpers—often project horses," Dorrie remembered. This required her to hone her skills on a variety of different horses, including green or quirky equines, rather than simply riding ready-made show mounts. The result was a strong, confident and highly adjustable rider. 
The Value of Education
In addition to her passion for horses, Dorrie always understood the importance of education. Following her graduation with honors from high school, she attended St. Lawrence University (SLU) in Canton, New York—a school that is well-known for the strength of its equestrian team in addition to top-notch academics. As a rider for the SLU team, Dorrie competed at IHSA Finals under the guidance of Mary Drueding and Cate Wagner. There she earned the reserve national championship in open equitation before graduating in 2009 with a degree in economics. "I really appreciated the structure of IEA," Dorrie says. "Also, while on the team, I made a lot of wonderful friends with whom I shared a common interest in horses. I'm still in touch with many of those friends today." 
One such friend, fellow rider and Kappa Kappa Gamma sorority sister Chelsie Bell, obtained a teaching job in Asia after graduating from SLU. Realizing the uniqueness of this opportunity, Dorrie opted to put horses on hold and accompany her friend overseas. For the next two years, Dorrie taught English at a private school in Seoul, South Korea, gaining valuable work—and life—experience in the process. "In our spare time, Chelsie and I traveled all over southeast Asia," she says. "I would encourage people to go out and see the world. I feel this experience made me very well rounded as a person." 
It also solidified her interest in riding professionally. "Attending college and working in Korea gave me some great experiences outside of horses," she noted. "I always tell kids that horses are a lifelong opportunity and they should make sure that this is what they really want to do for a living. Either that or figure out how to make enough money in your career to be able to show on the weekends."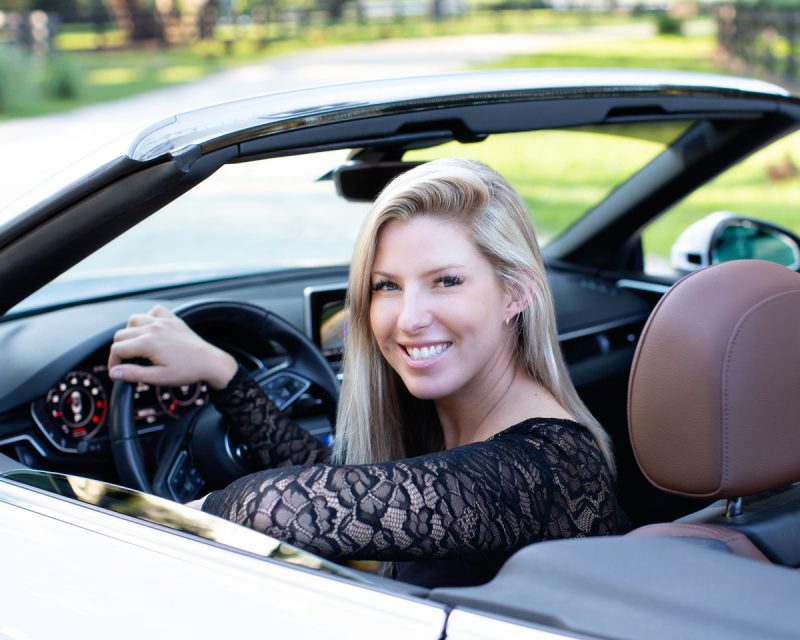 A Return to Horses
By 2012, Dorrie was back in the States and ready to return to the horse world full time. Her work ethic and positive "can do" attitude put her in the right place at the right time. "When I came back to the U.S., I drove down to Ocala," she remembered. "I had been away from the horse show world for a few years at that point. I found an ad on Yard and Groom for a position working for a barn that happened to be stabled next to MTM Farm. The original position from the ad had been filled by the time I got there, but the people there mentioned that I should talk to Mike and Tracy, which I did. It ended up being the opportunity of a lifetime." 
Dorrie began working for MTM Farm as a proverbial jack of all trades. "I drove a trailer, filled water buckets, tacked up horses, braided—whatever was needed," she said. As it turned out, she was the perfect fit for Mike and Tracy's show stable. It worked out so well that Dorrie headed back to Texas with MTM Farm—rather than returning home to Massachusetts—after the winter show circuit. Along the way, Dorrie demonstrated her skill in the saddle when she was asked to hack a first-year green horse. 
That was nearly 10 years ago. The rest, as they say, is history. "I truly believe in good timing," Dorrie says. "It was really just the right time for everything, and it all worked out perfectly." 
A Perfect Partnership
As a pro rider for Mike and Tracy, Dorrie's responsibilities shifted from fetching water and mucking stalls to providing the farm's young imports with valuable show-ring experience. This included competing at the top national shows, where her talent and strong work ethic landed Dorrie in the upper echelon of the hunter world. Her style and flair in the hunter ring has resulted in a string of successes with many of MTM Farm's young show horses. Dorrie placed fourth in the $500,000 Diamond Mills Hunter Prix in 2016 at HITS on the Hudson aboard the bay Dutch Warmblood S&L Just A Cobbler. The pair made their Devon debut the following season, earning good ribbons in the 3'6" Green Hunters. In 2018, she rode Abigail Davenport's MTM Exceptional to a blue-ribbon finish in the $15,000 USHJA International Hunter Derby at the Lamplight Equestrian Center, while also winning the $5,000 USHJA National Hunter Derby with S&L Lion King, owned by S&L Farms. Since that time, Dorrie has piloted many other horses to victory in various hunter classes and derbies on the A circuit. This past winter, she guided the 7-year-old gelding MTM Dashing to a win in the $15,000 WEC Derby 3′, topping a field of nearly 30 elite horse-rider combinations.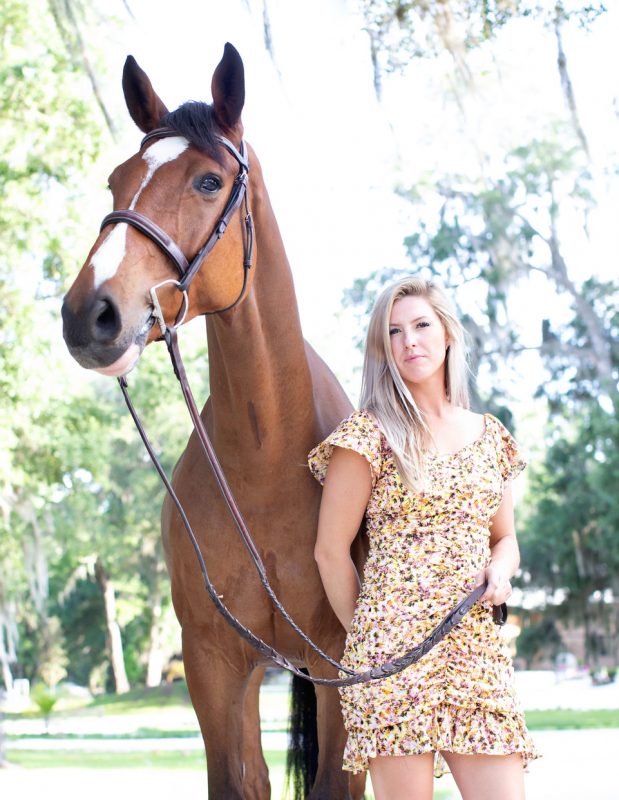 In addition to being a successful hunter rider, Dorrie achieved a lifelong goal when she made her foray into the Grand Prix jumper ring. In 2015, she began competing the Belgian Warmblood S&L Elite, winning several Grand Prix, including the $50,000 Barrington Saddlery Grand Prix in 2015 and the $50,000 Equioxx Grand Prix at HITS Ocala in 2016. "Looking back, the experience that horse gave me was invaluable," Dorrie shared. "He taught me how to ride a Grand Prix." The winning duo often topped fields of 40 or more, including many riders that Dorrie had idolized as a child. "I had no idea how difficult it was to ride at that level, and am so grateful to Tracy and Mike, and of course, to S&L Elite, for that experience" she added.
While navigating the tight turns of the jumper ring involves a different plan than riding an elegant hunter course, Dorrie finds satisfaction in both. "The hunters keep you disciplined," she said. "You have to find the jumps, get your lead changes, get the correct striding, and make it look nice. Riding in the hunters complements my jumper riding because if you are accurate in your riding, you will keep the jumps up. Similarly, riding in the jumpers helps you learn to make tighter turns, which will help in the handy hunter classes." 
All About the Horses
A true horsewoman through and through, Dorrie says her proudest moments are not when she's winning, but rather when she brings a young horse along and later sees it doing well with a new owner. "For me, giving the horses a good foundation and then seeing them excel with their new riders, often Juniors or Adult Amateurs—that is what it's all about. And when people call saying they want an MTM horse, that's a real compliment for us. It's very rewarding to see the horses doing well with their new owners, and realizing that my work with them was successful."
It also helps that MTM Farm is like a second home for Dorrie. "Tracy and Mike are like family, which is so important since we spend so much time together. They're amazing trainers and teachers, and are always willing to give someone an opportunity. Mike is a true horse trainer and really loves teaching people how to ride. He focuses on each rider's technique as well as the individual horse's jumping style. There are always other professionals who want his help. I am forever grateful to be able to learn from someone like him on a daily basis!"
With her talent, hard work, and winning attitude, Dorrie sets an example of true horsemanship for riders of all ages. This was quite evident recently when a Junior equitation rider, Maddie Ahern, was asked in an interview for the name of the horse-rider combination she "looks up to the most." Maddie's reply to that question summed it up perfectly. She answered, "Dorrie Douglas on any horse she rides." 
Photos by Kristie Nichols, moonfyrephotography.com
Riding clothes and yellow dress provided by Luxe EQ. 
Double D Trailers Info