Paralympic Dressage Day Four by Ellie Brimmer photos by Lindsay Y McCall Sunday was the final day of individual competition and the grade fours kicked off the morning.  Though there were no USA riders in the Grade IV division, a large portion of the USA contingent turned up to cheer on Pennslyvania based Irish rider James Dwyer.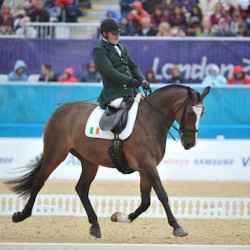 Read more at the source: Paralympic Dressage Day Four
Article excerpt posted on Sidelinesnews.com from Olympic Sidelines.
Double D Trailers Info