Rachel and I first really got to know each other when we pledged the same sorority last winter. I dropped it shortly thereafter, but Rachel and I have remained close friends ever since. Her car was totaled in a storm over the summer, so I often toted Rachel around with me to meets, the barn, dinner, and Starbucks.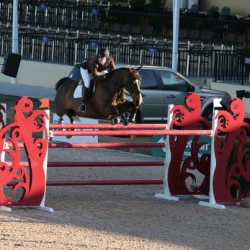 Read more at the source: Rachel: a Teammate Profile
Article excerpt posted on Sidelinesnews.com from Pony Up!.
Double D Trailers Info