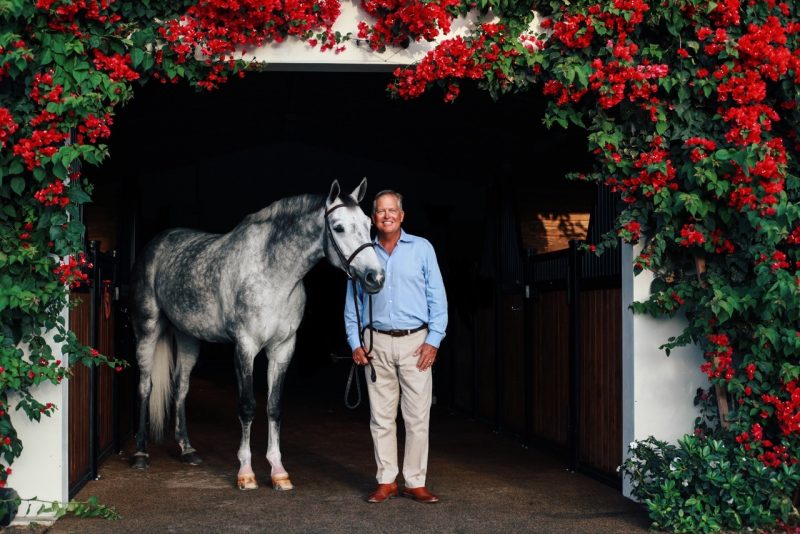 By Britney Grover
Portraits by Shawna Simmons
In the pony and junior hunter circles, Bill Schaub is nearly idolized as a top trainer. Many of today's most successful riders have trained with Bill at some point, like Taylor St. Jacques, Adam Edgar, Taylor Ann Adams and Shawn Casady. Bill's students from Over the Hill Farm still claim top ribbons at the nation's largest shows, but being hailed as the "Pony King" isn't what Bill set out to do. In fact, he hadn't really planned on an equestrian career at all.
"As far as going into horses as a career, I'd planned on going to college but it just seemed to fall into place," Bill said. "I was a young, energetic guy working three jobs; I really wanted to get somewhere in life. I couldn't plan how things fell into my lap."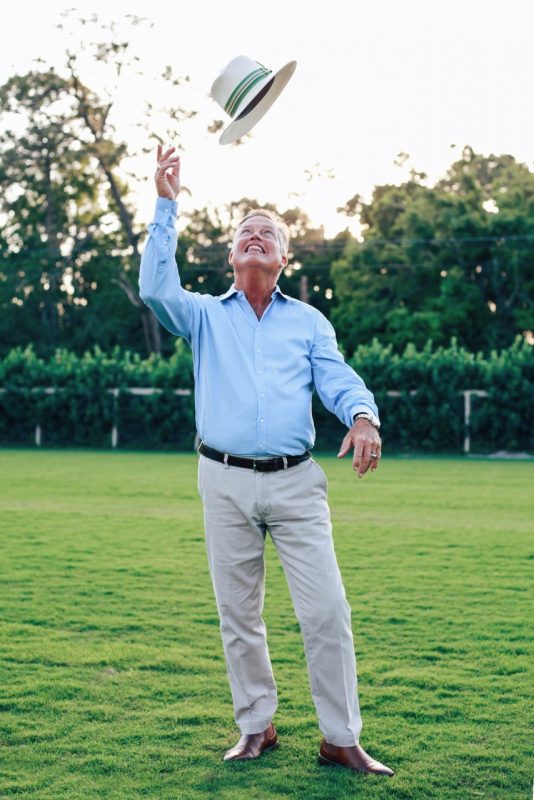 Taking Things as They Came
Bill grew up on a small farm near Orlando, Florida, where his father had a few backyard Quarter Horses. "My horse was kind of like my bike — it went everywhere," Bill remembered. "I rode my horse instead of my bicycle with all my friends."
As his interest in riding became deeper than just for pleasure, Bill's industrious side came out and he began offering riding lessons to the neighborhood kids. Every Friday, Bill rode his bike a few miles down the road to a neighbor's house who had a medium pony he lent Bill. Bill would ride the pony back to his house bareback and give lessons in his backyard for $5. On Sunday, Bill took the pony back and rode his bike home. From there, Bill began attending small horse shows and working in exchange for riding lessons. He spent summers working for trainers, eventually being sponsored to ride at indoors like Washington, Devon and the National Horse Show, but he never went to Medal Finals, or competed in the Maclay. He didn't even go to his first A-rated show until he was 19, but all those accolades and more were in store for him — through his students.
As he studied, Bill also began to teach. He taught lessons at the local barns and became friends with the owners. He was in the right place at the right time when a large barn in the area was set to close. "I basically opened a barn and the next thing I knew I had all these clients — it's kind of like I fell into it."
One family of clients in particular set Bill on the course for success. "I met the Kennedy family with their little girls, Ashley and Courtney," he said. "Their parents were ambitious to do well and we had a really good team. It was amazing — we went through the Small Ponies and won plenty, but we really got established in the Junior Hunters. That was very prestigious, even more so back then when there weren't as many divisions."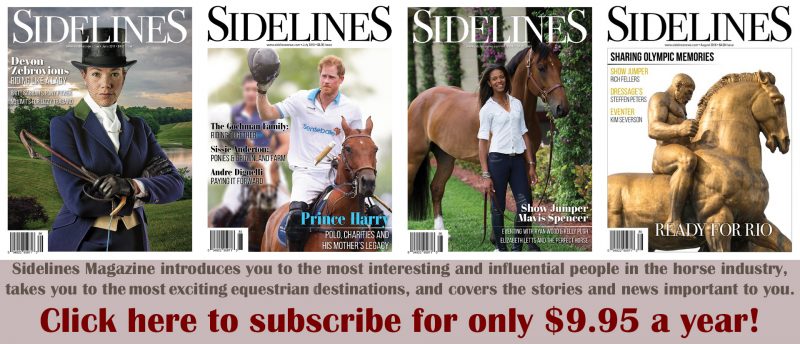 With a special horse named Lyrik and another called Mind Games in the late 80s and early 90s, Bill and the Kennedy girls began winning. Lyrik retired the Champion and Grand Champion trophies at the National Horse Show, then held in the heart of New York at Madison Square Garden, after winning each title over three times. "I remember one year Lyrik and Mind Games were Champion and Reserve Champion at Washington with the two different sisters. We came from the south where the Juniors and equitation were dominated by the major northern barns like Hunterdon, Nimrod and Acres Wilde — if you didn't ride with them, you didn't really get there. I owe it to a lot of good horsemen that liked our horse and didn't care who was at the ingate — those horsemen just judged the horse show the way they saw it."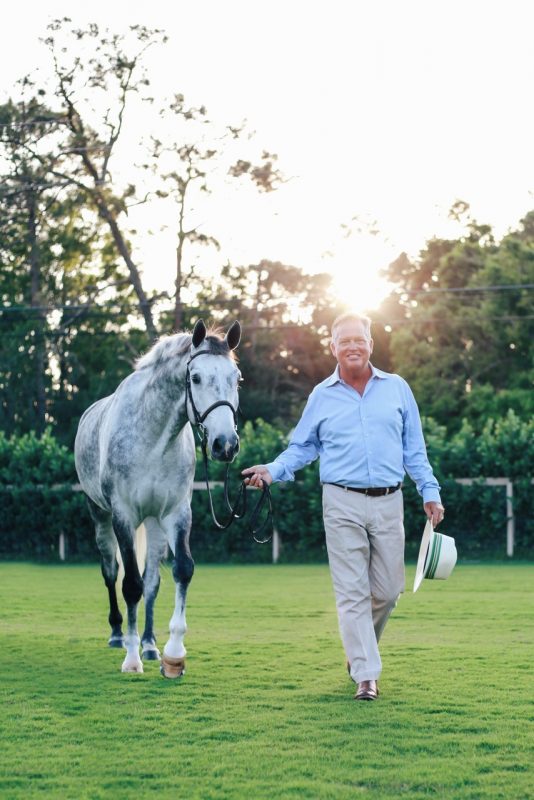 Success in a Changing World
As his operation grew, Bill stopped competing for himself, instead riding the junior or amateur horses as warm-up or to get them qualified. Back then, he recalled, trainers were a one-person team, often doing everything themselves from transporting to mucking. "It was a different world. It was much smaller; most of the shows had two rings. The Garden was a really big deal, and it was a much tighter group — if four or five of us were going to the National, we were all going there on a shoestring and we'd all share one room. You just made it happen because you wanted to be there."
As one of the youngest trainers in Junior Hunters at the time, Bill's winning streaks were even more impressive. "I didn't even realize my accomplishments were that big until I didn't have them," he said. "I started these children from the time they were in Small Ponies, and we had some top small ponies that won at indoors, but then repeating it was more of a challenge — you don't get those horses and you don't get those kinds of riders often."
Still, Bill pushed forward — and continued to have success. "We always took the kids to shows and we were always competitive, some more than others, but we did it with what we had," he said. "As a trainer you have to understand that not every student is going to be an amazing rider, but you can do a lot with a hard worker. I'd rather have a hard worker with a little less talent than a really talented rider that has no work ethic. I think hard work overcomes everything; That's just my theory."
The theory certainly worked for Bill, and he made a point to give other young riders the opportunity to prove it as well. Rollins College, just 20 minutes away, provided a steady stream of adult riders, usually those who had showed along the East Coast in their junior years and were drawn back to showing in the more laid-back south. When times were slower, Bill sought out riders to sponsor. "I sponsored Shawn Casady, who's now doing great in the jumpers — he couldn't afford to do it, so he became a working student at 11. We went right through the Small Ponies and got to the equitation, and he ended up getting a job with Beezie and John Madden. That's really rewarding."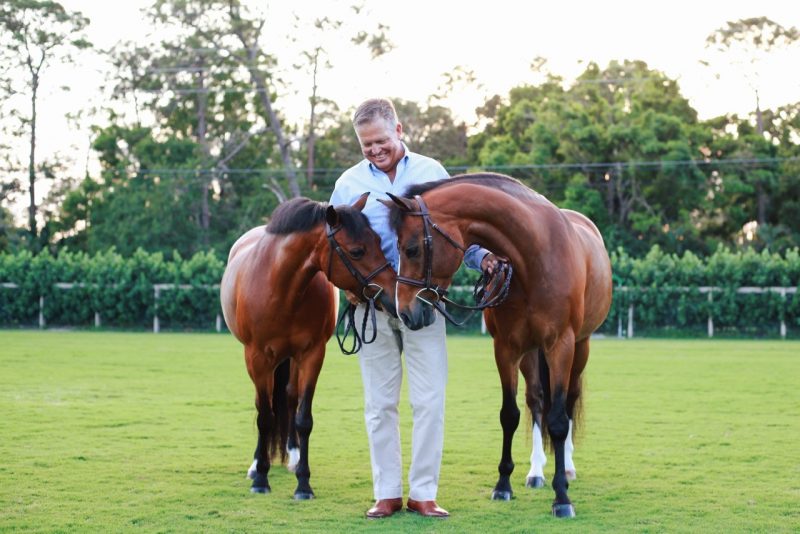 Bill speaks with pride about his former sponsored students, like Taylor St. Jacques, who went on to win the 2017 Dover Saddlery/USEF Hunter Seat Medal Finals, Shawn Casady, now riding Grand Prix and top young jumpers, and Taylor Ann Adams, whose stellar accolades followed her into her professional career including being named the 2013 Developing Professional World Championship Hunter Rider. Adam Edgar received a full-ride scholarship to Savannah College of Art and Design to ride on their renowned equestrian team. "I didn't have a lot, and I got in a position where I could help these kids," Bill said. "It helps us, too — a lot of clients I have now are because those kids that I sponsored went on and kept doing well."
Not Slowing Down
Success has followed as Bill moved operations from Orlando to Wellington, Florida, and Lexington, Kentucky this year. "We've just had a nice group — now I happen to be kind of bombarded," he added with a good-natured laugh. "I could never say I want to slow down a little bit, because it's taken on a life of its own. Right now I have all these children — I'm like the Pied Piper. There was a time when I would almost cringe when somebody would call me the Pony King or something, especially the people that didn't know the success I'd had in horses throughout the years. But it doesn't even bother me now — they know that whatever ring I walk into, I'm going to do the best job I can to produce a good, competitive rider."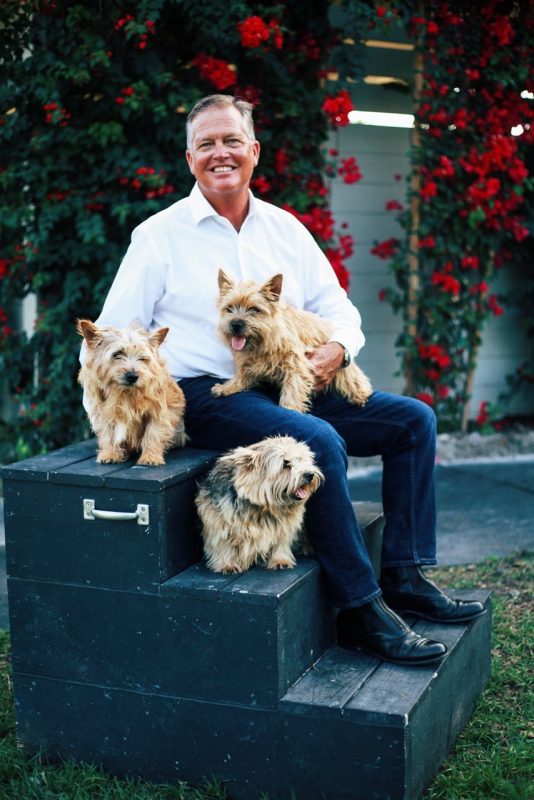 Bill's students, children or adults, thrive under his tutelage. Most recently, Leslie Campbell won WEF Circuit Champion in the Low Adult Hunters, and Alexa Lignelli was the High Point Pony Rider with the Small Pony Circuit Champion, Medium Pony Circuit Champion and Medium Green Circuit Champion — after winning championships on iParty at every major competition in 2017. Perhaps part of what makes Bill such an attractive trainer to the parents of young riders is his awareness of the environment he wants to foster. "I think the fact that I was a father and now I'm a grandfather makes me understand children more than some people," he said. "I tell my friends that don't have children, 'You don't understand: Every word you say, these kids hear.' You can make a slip-up and it can stick with them. It's a big responsibility with these children, how you act and what you say."
With that in mind, Bill goes out of his way to ensure his barn and students are surrounded with good vibes, from screening potential students to hiring staff. "We're very big on positive; I have a hard time with negative energy because it can affect me, and I know how much effect I have on the kids. Sometimes if I'm not having a great day, I know it might be better if I don't come to the barn. I'm at a point in my life where I've raised my child, I have a grandson, I have a beautiful farm in Florida, we go to a beautiful place in Kentucky — I just really want to enjoy it. I want everyone to enjoy it."
Over the years, Bill has seen a change not just in his barn, but in the show circuit. He readily admitted that the Winter Equestrian Festival's Pony Island has had a reputation for "not being fun," but that it's an entirely different place now. "One weekend this year a different kid won each class in the Small Ponies. We knew the points weren't going to be high and it was going to be close for Champion. I had a little girl with 14 points and another girl had 14, and out pops this little girl who had never even won a class and she had 15 points.
"All these little kids ran over to hug her and jump up and down," Bill said. "It wasn't like that before. To see all those children supporting each other, that to me is what it should be about. We all want to win — we're lying if we say we don't. But that they could embrace that young child … I think we're all searching for the same thing. If you're going to work, and you're going to work as hard as this, you may as well enjoy it."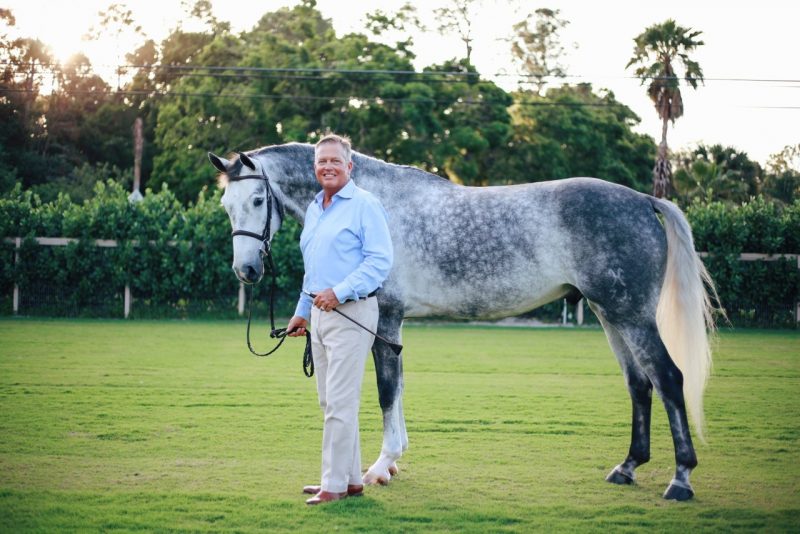 And that's what Bill plans on doing — for the foreseeable future. "I don't have any plans on retiring," he said. "I wouldn't know what to do with myself! I haven't seen many people that do well after they retire — they seem to sit down and get old. I think I'll be doing this in some aspect no matter how old I am, as long as I can still get around. Fortunately, I'm very healthy, so that's my plan."
Bill has long since given the riding over to his partner trainer Molly Sewell-Schott, but remains actively involved in training as well as dabbling in some breeding and judging. Though his path wasn't planned out, he wouldn't change where he's ended up. "Obviously God gave me some kind of feel or talent or understanding of animals and children. I seem to understand both very well, and I think that's helped," he said. "I don't sit around going, If only I could have shown all these years, I would have won all these things. I won classes at indoors and Devon — I got to do all that. Quite frankly, I always liked to be in the background."
As his students, both former and current, continue to thrive, Bill continues to prove that he — and his Over the Hill Farm — is far from over the hill. "When I was 24 it was a cute name," he said. "Now it's kind of like 'Uhm….' I didn't think about when I got older! I get teased a little bit about it now, but I figure I'll just keep winning blue ribbons. No one can argue with that."
Double D Trailers Info