By Shya Beth 
If you've ever looked inside an equestrian magazine or gazed at a horse show poster, there's a good chance you've seen one of Shelli Breidenbach's eye-catching equine photographs. From having her work featured at events such as the Winter Equestrian Festival and the Central Park Horse Show to an ongoing collaboration with Ralph Lauren, Shelli's work is unparalleled in capturing the minute details and keeping the focus on her magnificent subject. Now, her work has joined a decades-old collection of equine art that has graced the Hampton Classic Horse Show's poster.
Living and working in New York, this former-fashion-photographer-turned-equine-fine-art-photographer had a different career altogether working in finance on Wall Street. Perhaps Shelli would have continued working in that sector if it hadn't been for a family trip to South Africa that introduced her to a world she knew little about — photography.
"I knew nothing about photography before South Africa," Shelli said. "I did, however, have an overwhelming love of animals. Africa was life-altering on so many levels. It gave me an even greater love for the power and the presence of wild animals, taught me the necessity of respecting your distance and their natural habitats, and gave me an overall greater need to appreciate and care for our environment."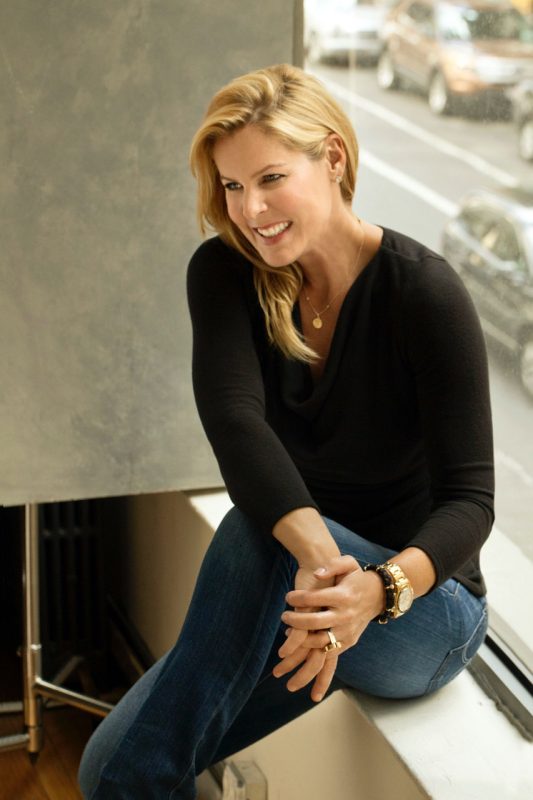 When Shelli returned to the United States, she immediately left the field of finance and learned as much as she could about her newfound love of photography, as quickly as possible. Shelli met up with friends within the fashion world who introduced her to the world of fashion and portrait photography, and she maintained a studio in New York City for several years before moving full time into equine and fine art photography. 
Jumping Through the Lens
Although Shelli didn't compete in equestrian events until adulthood, she always found ways to ride and spend time with horses as a child. "My mother has a very old pair of my rust-colored riding breeches in a shadow box frame somewhere in the house—so I guess you could say I've been riding for a while!" she said "I feel very fortunate to have grown up in the presence of these animals." 
Shelli loves the never-ending process of building a relationship with a horse, and the significant amount of trust it takes. "For me, it would not be possible to be a successful equine photographer without being a rider. Horses have taught me so much, and continue to do so."
With 20-foot square, hand-painted linen drop cloths in the background, Shelli's photographs have a life of their own. "I feel that the old saying 'Choose a job you love, and you will never have to work a day in your life' sums up my change from fashion photography to fine art equine photography," she said. "I still like fashion and portrait photography, but I love equine photography. I've always said that I have the best job in the world—being with horses is never work; it's an honor and a privilege." 
Shelli calls her style equine minimalist photography, and the name fits as she prefers to photograph horses on their own without tack, focusing fully on the shapes and forms of her subject. Since moving fully into the equine sphere, she has honed every detail of the process, from the color of her painted backdrops to the positions of each horse and lighting.
From Photography to Fabric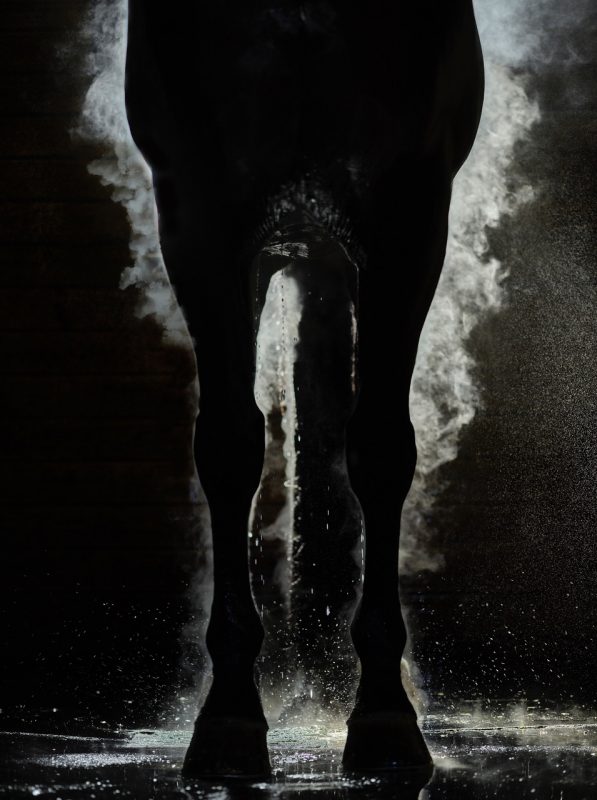 Although Shelli is a world-renowned photographer, she's also known for another artistic avenue—equestrian-themed fabric. "It really began with my own desire to find an equestrian-themed fabric that fit my family's lifestyle. There isn't a room, sofa or rug that's off limits to muddy kids or dogs in our home, and even the occasional mini horse," Shelli said. "I wanted to create a modern equestrian vibe with the performance capabilities of an indoor/outdoor fabric. My partners at Savel helped to make that a reality with Sunbrella Fabrics, and I'm very proud of it."
There have been many highlights in Shelli's career, and the moments that stand out the most to her are photographing some of our country's most accomplished show jumpers—twice: once during the peak of their career and again as they retire to happy lives in grassy fields. Laura Kraut's Cedric was one of those horses. "Speaking as one of that combination's biggest fans, there can be no greater reward than to have a few minutes at the end of a beautiful career to say, 'Thank you for all of the years that you've given us and all of the memorable moments you've given our sport.'" 
Due to the COVID-19 pandemic, the Hampton Classic Horse Show was canceled in 2020, the year that Shelli's photograph was supposed to be used as the featured artwork. One of the most prestigious shows of the season that signals an end to the summer days, the Hampton Classic's annual equine art chosen as the official poster is an iconic part of the event. Decades of established artists of different mediums have had their work featured, but only three photographers have ever been featured in its history.  
"I'm very proud of the work, and to be one of three photographers the Hampton Classic Horse Show has ever worked with is an honor," Shelli said. "It really is a wonderful way to showcase the elegance of the horse—in a classic and beautiful way." 
For more information, visit shellibreidenbach.com
Art Of The Horse is the world's first equine art platform and is the premier source for all things equine art.
artofthehorsegallery.net
Double D Trailers Info