By Tafra Donberger
The Peardon family didn't pack up and move across the Atlantic just for their girls, Allegra and Octavia, to find new trainers. But it was a happy result of the move to Europe for both girls, who have found a new home base and begun competing in jumper classes — all while navigating the changes that come with a trans-Atlantic move.
The Peardon sisters grew up speaking French exclusively with their dad, Olivier, who is French-American. They also took trips to Paris, where their family kept an apartment near the Arc de Triomphe, during school breaks to visit their extended family, which set them up to be well prepared for the move across the globe to the Loire Valley.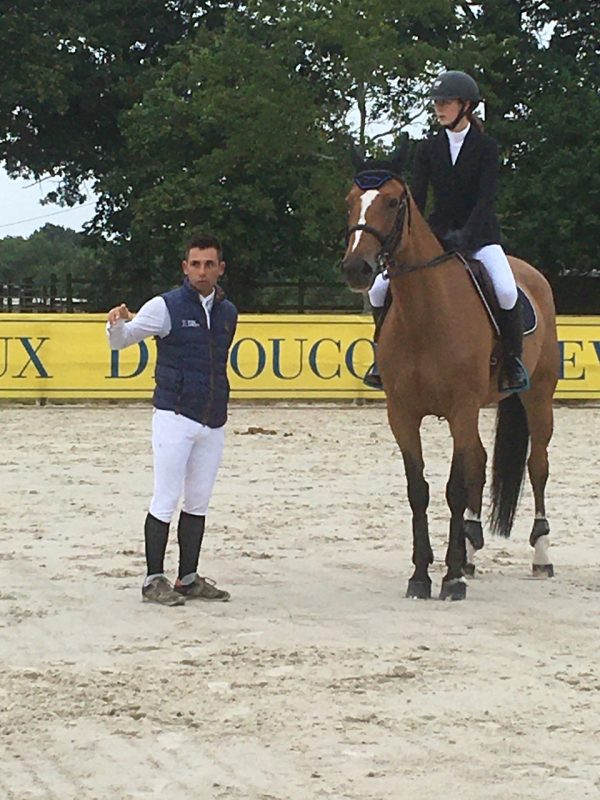 "My family wanted to move to France for the longest time," Allegra said. "When they said we were officially moving, I was super excited!" They now have their maternal grandparents nearby — living in the renovated stables on the Peardons' property — with extended family across Europe and their dad's family close as well.
Allegra, 17, and Octavia, 14, had different reactions when their parents, Olivier and Susannah, broke the news that they would be moving to France. Allegra was excited, but Octavia was apprehensive about leaving her life in Connecticut behind. She secretly hoped that the coronavirus would keep them from going, but now that the family is settled into their home in the Loire, she's learned to appreciate the region.
"It has so much history, and living in the Loire Valley really gives us the opportunity to see it," Octavia explained. "I also go to school in the historic center of Loches, so it's amazing to see the Chateau de Loches from the classroom!"
The Beginning of Horses
Susannah and Olivier started taking Allegra to trainer Liz Davis in Bridgewater, Connecticut, when Allegra was 6. She spent the day at Shallowbrook Farm learning all the ins and outs of horse ownership and riding. Only a few years later, Octavia began tagging along.
Eventually the girls moved to West Lane LLC in North Salem, New York, to train with Heather Gnewuch, which allowed them to ride more frequently and begin showing in the hunter and equitation classes. Allegra successfully made her way through the pony division, then moved up to the hunters.
"The first time I ever stepped in a show ring and walked out with tri-colors was the most memorable show to me," Allegra said. "It sparked my love to compete and was the start of many memories to come."
Octavia agreed. "I love having such a strong bond with an amazing animal," she said. "I also love the pressure of doing well in a competition!"
Both girls credit Liz and Heather for their individual contributions to their riding skills, and both feel lucky to have found excellent trainers to continue their education in France.
Allegra and Octavia now train under brothers Eliott and Arthur Deuquet at Haras de Bel Air in Pernay, France, not far from the small village where they live. Though they competed in hunter classes in the United States, they have transitioned to jumper classes in France.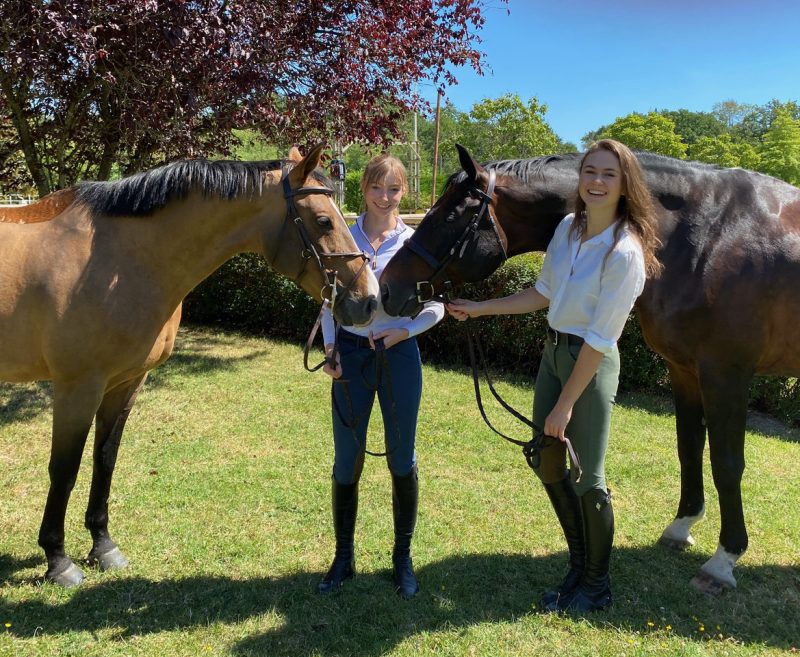 "The biggest difference is the speed!" said Allegra. "I'm not used to going around the ring at a faster pace than a flowing canter with connection. I was so excited to go faster than normal, and now I love the jumper classes more than the hunters."
Octavia immediately noted the difference between making the rounds pretty versus fast. "If you have a really nice or pretty horse, you automatically have an advantage over your competition in the hunters," she explained. "In jumpers, it doesn't matter how pretty your horse is, if you get a rail then you lose. Everyone is on the same playing field."
Supportive Siblings
At Haras de Bel Air, Octavia's mare Forget Me Knot, or Iris, and Allegra's Austin have settled quite nicely in their new digs, just as their owners have settled into the tutelage of Eliott and Arthur. Being brothers, the trainers understood well the dynamics of siblings competing in the same sport, but have never seen the girls be anything other than supportive of each other. 
"The advantages are that they share the same passion for horses and riding," Eliott said. "Indirectly there is a competition between siblings that pushes them to do better and be more competitive. A disadvantage is there can be a bit of a rivalry, but I don't think that's the case with Octavia and Allegra. They get along very well!"
Allegra and Octavia actively try to compete in separate classes when they show, and they always support each other when needed. During the summer of 2020, Allegra even filled in as Octavia's groom at shows.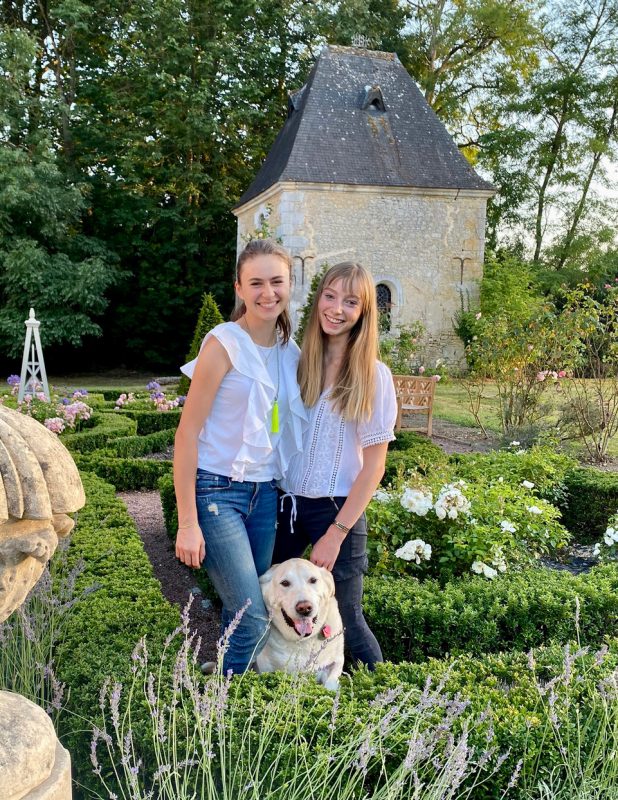 "We can see that the two sisters love and support each other," Arthur said. "There's a good understanding between them. They both have different personalities and riding styles."
Allegra and Octavia both benefit from having Eliott and Arthur's differing perspectives on their riding. "Eliott is a serious trainer but will always crack a joke in your lesson and give you positive feedback," Allegra explained. "Arthur is very focused and serious during a lesson or when at a competition. He watches your ride and breaks it down in detail."
Octavia's plans are to pursue the 1.20m classes and she hopes to be competitive at the CSI horse shows; Allegra's are much the same, but as she is closer to attending university, where she would like to study commercial interior design, Allegra foresees Octavia keeping her new horse ready for competition on the weekend. 
Their shared love of horses and competition, a strong bilingual base and, of course, their beloved horses have made Octavia and Allegra's transition to living in their small village quite smooth. Octavia put it simply: "No matter what's going on in my life, I can always turn to horses — they are my happy place!"
Photos courtesy of Mathilde Durieux
Double D Trailers Info