By Britney Grover
In the equestrian world, horses have a cousin far too often overlooked: equus asinus, or donkeys and burros. Mark and Amy Meyers were once among the many who didn't know anything about donkeys, but taking in just one 20 years ago has turned into saving the lives of over 10,000 and leading the country's largest wild burro rehoming project.
"Amy and I owned general and electrical contracting companies in Los Angeles," Mark recalled. "Amy had an older horse in need of a companion. She found 6-month-old Izzy online. We'd never had any donkey experience, and were blown away by how sweet and loving she was. Once we had a donkey, we started to notice other donkeys. Amy found Banjo in a feed store. He had green snot running down his nose and his chest was rubbed raw from lunging through the panels trying to bite people. After $1500 in vet bills and me talking with him every night, he became as lovable as Izzy. Then came Martin and Lewis, who would shake if approached because they'd been beaten. And on it went until we had 25 donkeys and needed a means to place them in good homes without selling them."
In December 2000, Mark and Amy founded Peaceful Valley Donkey Rescue (PVDR) in Los Angeles County, but the growth was exponential. They moved to a larger facility in California, began operating in Texas in 2008 and relocated their headquarters to San Angelo, Texas, in 2012. While the San Angelo facility houses around 1,000 donkeys, PVDR also expanded to include satellite adoption centers and sanctuaries in 25 states.
Why are there so many donkeys in need of a home? "Donkeys are not viewed as valuable in the U.S.," Mark said. "They're not castrated like one would a horse. They're seldom trained to pick up their hooves and therefore farriers refuse to work on them. They're not a multi-billion dollar business like horses so there's little to no educational resources or research into their health. Because donkeys lack financial worth, people are reluctant to spend money on vet care."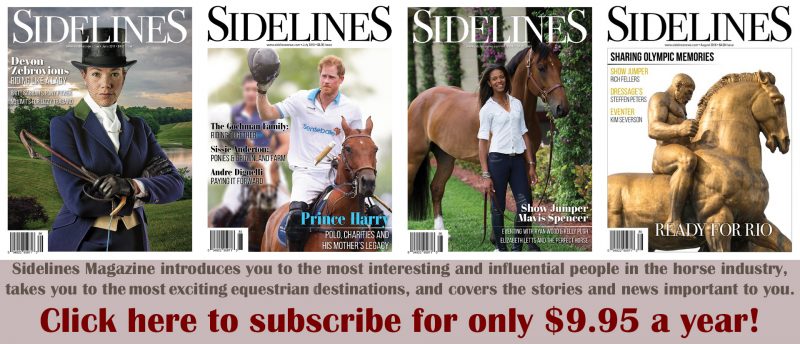 Through PVDR, Mark is hoping to change the outlook for donkeys in the U.S., emphasizing their generally gentle nature and trainability. PVDR graduates have the potential to be great companions for horses, humans or other animals: They're friendly, trainable, halter-broken and will stand for the farrier before they're even considered adoptable. "Donkeys are the most misunderstood animal in the country," Mark said. "Their intelligence and 'fight' reaction to danger are usually misunderstood as stubbornness."
If a donkey has medical issues or is too aggressive to be adoptable, or if they simply need to wait for adoption, they are sent to one of PVDR's sanctuaries to live out their days in an environment that's healthy for them and where they won't be harmed by the herd's presence — unlike many environments in the U.S. where wild burro herds have become unmanageable and detrimental.
"Donkeys were a huge part of the building of this country," Mark said. "First brought to the Americas on Columbus' second voyage, donkeys built the Spanish Trail and the Catholic missions. They were the frontrunners of our railroad construction, carrying food, tools and supplies where larger animals couldn't venture. They made many contributions to mining and transportation in the desert, and those burros are the forefathers of the wild burros involved in rescue projects today."
As the country's largest donkey rescue and with years of experience humanely capturing, gentling and rehoming wild burros, PVDR was the ideal selection to undertake the management of 1.4 million acres of burro habitat in California, affecting more than 6,500 burros. "In Death Valley and the Mojave National Preserve, we need to remove all burros, about 3,000," Mark said. PVDR's task is phase two in the National Park Society's plan to remove all burros from the area — phase three is the destruction of all remaining animals, which PVDR plans to avoid by humanely capturing and rehoming them first.
"On Fort Irwin, NASA Goldstone and China Lake Naval Weapons, we'll reduce the populations down to a manageable level and maintain it annually," Mark explained. "We'll use bait and water traps whenever possible for a stress-free capture experience. On Fort Irwin, we'll be using drones to move them out of the tank ranges due to unexploded ordinance."
Miraculously, PVDR is doing it all without taking a dime from the government. "We use money from people who care about burros and use that money to save burros," Mark said. "We're saving money with these programs that would otherwise be funded by the American taxpayer."
When a donkey enters the PVDR system, processing, medical care, castration, feed and training for the first year typically costs $1000. Capturing a burro can cost between $500 and $2000. In addition to monetary needs, PVDR is in need of volunteers to get involved in the Satellite Adoption Center program, helping to train and place eligible equines into homes.
Ultimately, it's the mission of PVDR to save the lives of these donkeys by finding them forever homes as the companion animals they're more than capable of being. "Our adoptable donkeys are friendly, will accept a halter, walk on a lead and pick up all hooves for trimming," Mark said. "We're looking for loving homes where the caregivers will spend time with their adopted burros."
For more information, visit donkeyrescue.org.
Photos courtesy of Peaceful Valley Donkey Rescue
Double D Trailers Info