September 13 through the 16th saw the inauguration of the Devon Fall Classic.  Parking and admission to the new event were entirely free, a pleasant surprise after I had pulled a twenty out of my wallet to enter the lot.  The event, dedicated to jumpers of all ages and education, was punctuated  on Saturday evening by a $7500 High Junior Amateur Owner and the signature event, the $25,000 Devon Fall Classic.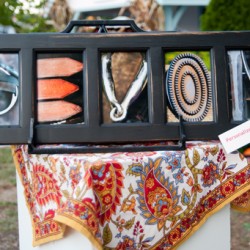 Read more at the source: 2012 Devon Fall Classic
Article excerpt posted on Sidelinesnews.com from Chasin'.
Double D Trailers Info