Preparations Already Underway for 2014 Show and 100-Year Club Anniversary   Darien, CT—July 16, 2013— The Ox Ridge Hunt Club (ORHC) is happy to announce the completion of the 83rd annual Charity Horse Show, which attracted over 5,000 riders, trainers, spectators and sponsors from across the region.  Special thanks is owed to this year's  premier  sponsor, Callari Auto Group BMW, MINI, VOLVO (Westport) and FIAT (Stamford), as well as the charitable recipient, Pegasus Therapeutic Riding. In addition to Carrington Charitable Foundation, Corporate Sponsors: Moffly Media Publications, Whole Foods, Double Tree Hotel and the generosity of the Ox Ridge Members and friends for the success of the Show.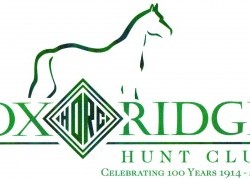 Read more at the source: 2013 Ox Ridge Charity Horse Show a Smashing Success, Remains Fairfield County's Premier Equestrian Exhibition
Article excerpt posted on Sidelinesnews.com from Show World.
Double D Trailers Info