As we spoke about in yesterday's blog, contagious equine diseases are a concern year-round, but your horse's exposure risk is heightened especially during show season. Thankfully there are a number of measures you can take to lessen the chance of disease spread throughout your farm if one of your horses should become ill. New Arrivals Make sure new horses undergo veterinary examination and have a clean bill of health along with a current Coggins certificate.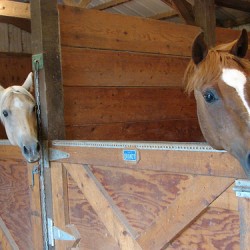 Read more at the source: Barn Biosecurity
Article excerpt posted on Sidelinesnews.com from The Classic Insider.
Double D Trailers Info