Among the many forms of horse care are co-op (cooperative) barns in which all horse owners split responsibility for the barn chores and care of all of the horses. Co-op barns provide an alternative to the standard rough, semi-rough, and full boarding options for horse owners who don't yet own horse barns of their own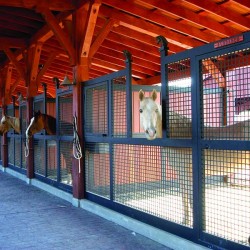 Read more at the source: Could a Co-op Barn Work for You?
Article excerpt posted on Sidelinesnews.com from The Classic Insider.
Double D Trailers Info