It's all starting again – the insanity of putting together the May issue with the Rolex preview, but it's a labor of love, because of a lifelong passion for eventing. DAGGNABBIT! just lost about 300 words – okay, it's after midnight, we have worked hard today: met a deadline, didn't get to ride, hauled a horse to the Middleburg Training Center in the big rig, drove back to the farm, ran to Upperville for the Riding Far LLC equestrian sports psychology presentation by Dr. Paul Haepner, drove home (very careful about the deer), got into a good rhythm writing, needed to track down some info, hit 'save draft' and returned to the blog to discover that forces beyond our control had wiped out 45 minutes of work… Breathe. Think good thoughts. Breathe… In the big scheme of things, this is merely a minor bump in the road of life… So far, Rolex Ke ntucky boasts a few stellar entries, including four from William Fox-Pitt (GBR), two from Karen O'Connor, and two from Oliver Townend (GBR). The three featured riders are James Alliston (GBR), Jan Byyny and Doug Payne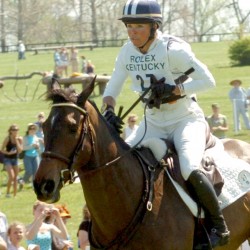 Read more at the source: Countdown to Rolex Kentucky – April 26-29!
Article excerpt posted on Sidelinesnews.com from LaurenGallops.
Double D Trailers Info