On December 28, 2011 the world was given a glimpse into the life of military horses with the release of Steven Spielberg's War Horse . This dramatic DreamWorks film brought to life the 1982 children's novel War Horse written by Michael Morpurgo. Morpurgo wrote War Horse after speaking with World War I veterans about their attachment to their cavalry horses.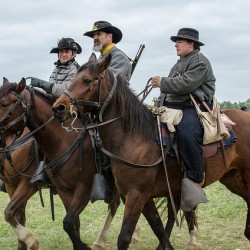 Read more at the source: December 28, 2011: Steven Spielberg's War Horse Was Released
Article excerpt posted on Sidelinesnews.com from The Classic Insider.
Double D Trailers Info