North Salem, NY – September 12, 2012 – The OnlyJumpers.com New York Auction is just days away and if you would like to find your next star in the show ring, look no further! The New York Auction will be held at Old Salem Farm on Saturday, September 15, and the event is free to attend. Along with the live auction, an online auction will be livestreamed for those who can't make it to New York to place their bids. The party on Saturday starts at 6 p.m.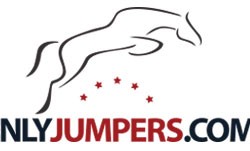 Read more at the source: Find Your Next Star at OnlyJumpers.com
Article excerpt posted on Sidelinesnews.com from What's Happenin'.
Double D Trailers Info