This Winter, Anne Hambleton, former eventer, steeplechase rider, pony clubber and now devoted fox-hunter, published her first novel, drawing on her life-long love of horses and riding.  Anne's book, Raja, the Story of a Racehorse, begins at a stud farm where the handsome, black foal with aristocratic genes stands out among the others.  With a Kentucky Derby winner as his sire, a great name is needed to seal great expectations; he is named "Raja", meaning "hope" in Arabic, and "king" in India, by the owner's daughter. As is the case of many modern thoroughbreds, his life is marked by changes, both minute and catastrophic, that take him from a safe, caring and respectful environment where he is "special," to places where he is but one of many and "not so special".   Woven through this "first-horse" narrative are the voices of his dam and the Arabic princess who had named him but who is pulled from his life by the exigencies of the 911 attacks.  His dam told him, "Remember this always; even when life is hard, never, ever give up."   Princess Ayesha told him, "You're the most perfect thing in the universe and I will always love you."  He will need the strength of these memories to pull him through because, as the farm manager reminds us, "racing is a business, plain and simple.  It's a beautiful sport, but you can't be sentimental if you want to win at the highest levels." Anne Hambleton's commitment to riding and horses has continued unabated throughout her varied academic and business lives. During the years that she was a steeplechase jockey she was working full-time at her home in Vermont and commuting to the Delaware Valley of Pennsylvania on weekends to race horses.  When she left steeplechasing, she picked up three day eventing and continued the commute.  These days she is still commuting from her farm to foxhunt with Mr.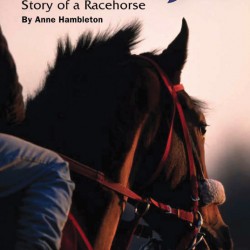 Read more at the source: Friends and Family
Article excerpt posted on Sidelinesnews.com from Chasin'.
Double D Trailers Info