I've shined boots that were not my own. I've cleaned the stalls of horses worth more money than I can ever hope to earn. I've swept the same aisle multiple times per day, and still suffered a disapproving stare for missing a single shaving along the way. Have you? If so you can relate to grooming. Being one, that is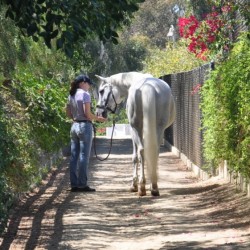 Read more at the source: Grooms Unite!
Article excerpt posted on Sidelinesnews.com from On the Line.
Double D Trailers Info