Va-Va-Voltaire! When was the last time a saddle was likened to Sex and the City, or designer shoes? I would venture to say, um, never ! Until now, that is. If you hang around horse shows, chances are you've already met Brice Goguet. The tall, 32-year-old Frenchman is on quite the mission to tell the world about his Voltaire saddles. With a prime vendor booth at WEF that is right on the path where all the warm ups intersect, Voltaire has been impossible to miss all season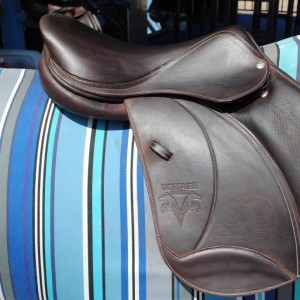 Read more at the source: If Louboutins Were Saddles, They Would Be Called Voltaire.
Article excerpt posted on Sidelinesnews.com from On the Line.
Double D Trailers Info