By Jan Westmark-Allan The Dancing Pony doing his thing! If you haven't seen the Dancing Pony who is dancing his way around YouTube and Facebook pages everywhere – well take one minute and ten seconds to sit down and watch it – and get ready to smile.  It's silly (and I'm not even sure what it is advertising) – but nothing beats a silly dancing pony! I am a big fan of Shetland Ponies – and this dancing Shetland Pony takes it to an all new level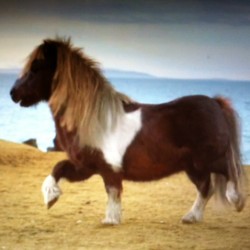 Read more at the source: In Love With the Dancing Pony!!
Article excerpt posted on Sidelinesnews.com from Editor's Notes.
Double D Trailers Info