If your child wants to learn to ride horses, you'll quickly discover that riding is an expensive hobby. If you're on a tight budget, though, that doesn't mean that your child can't learn to ride.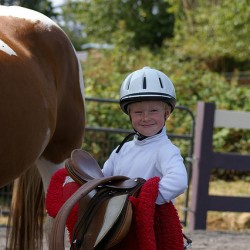 Read more at the source: Introducing Your Child to Riding on a Budget
Article excerpt posted on Sidelinesnews.com from The Classic Insider.
Double D Trailers Info