"If one of them have got it, then ten of them have got it now, and if one of them gets out . . . we have got a very interesting problem!" Dustin Hoffman, "Outbreak", 1995 That very interesting problem was highly dramatized in Outbreak, a gem of a movie about an African monkey carrying a highly contagious flesh-eating disease that landed in the U.S. and caused an outbreak that threatened the existence of a small town, of the country, and of the very world we live in. Did I already say highly dramatized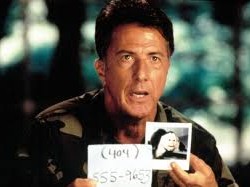 Read more at the source: EHV-1: Making the Case for Universal Microchipping.
Article excerpt posted on Sidelinesnews.com from On the Line.
Double D Trailers Info