Since thousands of racehorses retire from the tracks each year, it can be rewarding to give a retiree a new home , and to possibly find yourself a new competition partner at the same time. But before you make the jump into ex-racehorse ownership, give some thought to whether an ex-racehorse is the right mount for you.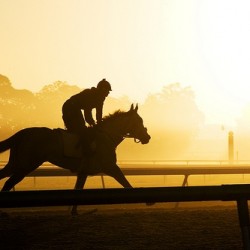 Read more at the source: Is An Ex-Racehorse Right For You?
Article excerpt posted on Sidelinesnews.com from The Classic Insider.
Double D Trailers Info