By Jan Westmark-Allan All of the horses passed the jog yesterday, despite the fact that it was a wet, wild and windy day! Today is cold and beautiful in the BlueGrass State and at the Kentucky Horse Park! We have purchased New Vocations sweatshirts to stay warm – and just got back from watching the Friesian demonstration! Dressage is half way through today, and is going great. Here are a few photos of yesterday's jog. (All jog photos by Beth Harpham) William Fox-Pitt and Seacookie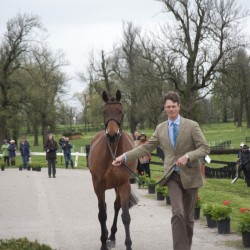 Read more at the source: It's Time to Jog at Rolex!
Article excerpt posted on Sidelinesnews.com from Editor's Notes.
Double D Trailers Info