The response to the re-published "For The Love Of Horses" has been amazing, but the problem isn't going to go away by itself. What are we going to do about the unwanted horses? I've been reading comments on Facebook, visiting various sites, and looking for answers. Here are several links and comments worth reading.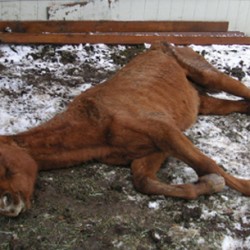 Read more at the source: MORE: FOR THE LOVE OF HORSES
Article excerpt posted on Sidelinesnews.com from LaurenGallops.
Double D Trailers Info