As the 2012 foxhunting season draws to a close, Mr. Stewart's Cheshire Foxhounds met Saturday, March 25 at The Laurels at Landhope.  On the way to the Meet, scattered showers moved through the area presaging a long, cold, wet weekend.  Despite the subsequent downpour, for the Cheshire community, good things happened from the start, marking the celebration of a hunting season that began with the Opening Meet in November and continued unabated to the end of March.  It was the first time in recent memory the season had not been weathered out or closed down by mid-January.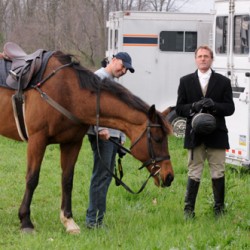 Read more at the source: Undignified Defies the Name
Article excerpt posted on Sidelinesnews.com from Chasin'.
Double D Trailers Info