Therapeutic Riding For those who wanted to enjoy the comfort of a familiar activity, we were happy to offer regular therapeutic riding for the summer. Old and new clients alike have enjoyed riding this summer.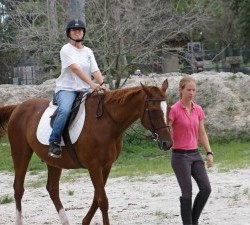 Read more at the source: Vinceremos Summer Fun
Article excerpt posted on Sidelinesnews.com from What's Happenin'.
Double D Trailers Info