The third annual So8ths/Nikon Three-Day Event in the "Heart of the Carolinas" takes place May 2-5 in Chesterfield, SC. Now's your chance to see what this event is all about by reliving all the action thanks to a creative video produced by nFocus Pictures and visible on Southern 8ths' YouTube channel.   Noted course designer Tremaine Cooper aboard Arnold, owned by Southern 8ths Farm owner, Brad Turley.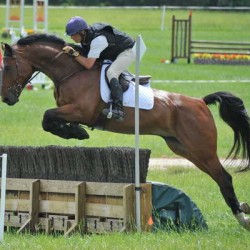 Read more at the source: Watch an Action-Packed Behind-the-scenes So8ths/Nikon Three-Day Video on Youtube
Article excerpt posted on Sidelinesnews.com from What's Happenin'.
Double D Trailers Info