By Dani Moritz Yesterday, I took a trip to Ovid Bell where Sidelines is printed and had a blast! I happen to live next door to the printer, but I'd never taken the tour before (silly me!).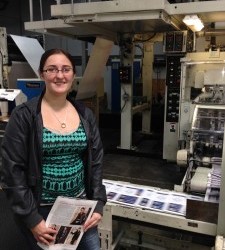 Read more at the source: Watching Sidelines Go To Print
Article excerpt posted on Sidelinesnews.com from Pony Tales.
Double D Trailers Info