Our mascot at USC Aiken is Ace the Pacer. You will see the giant red horse mascot at many USC Aiken Events as well as on everything the school can plaster the image on.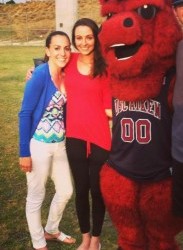 Read more at the source: What is Pacer Pride?
Article excerpt posted on Sidelinesnews.com from Pacer Pride.
Double D Trailers Info