By Ruby Tevis
Portraits by Adrienne Morella
One year ago, Cassandra "Cassie" Kahle had her life turned upside down. As a professional rider and trainer at Emil Spadone's Redfield Farm, Cassie was riding a sales horse in a 1.40m class at HITS Ocala when her horse took off too early, leading to a catastrophic fall and a traumatic brain injury that landed Cassie in a coma for 18 days. Upon waking up—despite losing her ability to walk and talk—Cassie was already determined to do one thing: get back in the saddle and ride again. 
Cassie has always been a determined person, and her passion for riding is deeply rooted. She grew up in Langley, British Columbia, riding with her mother, Natasha Brash, a trainer and owner of Silver Fox Horse Sales. "We named the business after my first equitation horse," Cassie said. Equitation and Junior Hunters made up the most of Cassie's Junior years. "I rode whatever was in the barn for sale. We were in a small town, but lived 15 minutes away from Thunderbird Show Park, so we were very lucky."
Because Thunderbird was the only venue they frequented, Cassie didn't realize how small her community was until she qualified for the Maclay Finals. "I won the 2009 Regional Finals on a client's horse, Batik," Cassie said, "then we made our way to Syracuse, New York, where the National Finals was held at the time."
Her first time leaving the Pacific Northwest opened Cassie's eyes to the scope of the industry and opportunities she'd never imagined. "Seeing 230 horses entered into one medal finals was crazy to me. I knew the East Coast was probably the best place to be," Cassie said. For her last Junior year, Cassie spent time in California as a working student for Jim Hagman before returning to British Columbia to work for her mom.
"I actually tried to be an amateur and do something normal for a while after working for Jim, but that didn't last long," Cassie said. "I couldn't stay out of the barn, so I started teaching some of my mom's clients and schooling their horses. One day, I realized there was no way I could imagine doing anything else." In 2013, Cassie was connected to Emil Spadone and made a cross-country leap of faith, moving to New Jersey to work at Redfield Farm. 
Riding at Redfield
Cassie spent most of her early days at Redfield teaching by the pony ring. "I rode a lot of ponies!" Cassie laughed. "I tried to handle that part of the business for Emil, and then I had a couple of nice young hunters to show. It was a learning curve to figure out the busy schedule at Redfield, but I've always worked hard and know how to roll up my sleeves and get to work, so I was up for the challenge."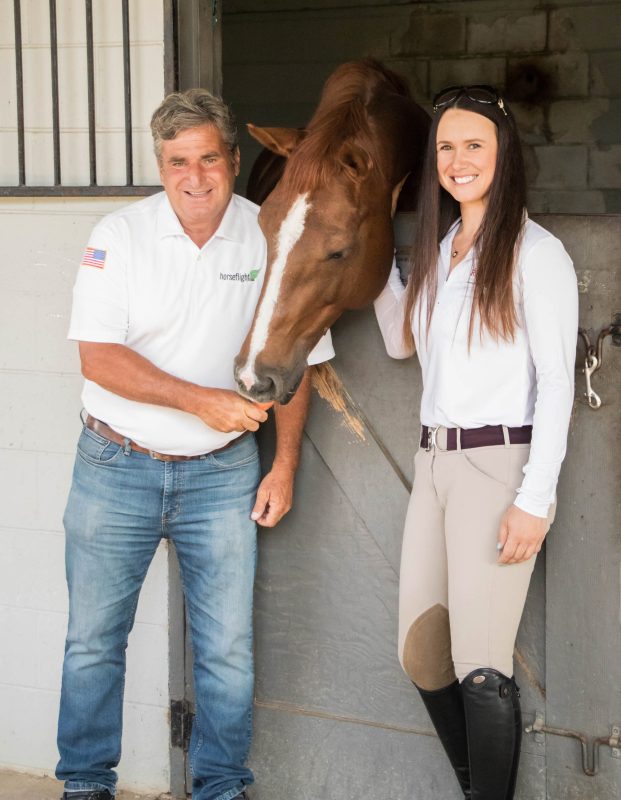 By the following year, Cassie ventured into show jumping, a new endeavor for her. "I started to show a couple of the sale horses, and then I jumped my first Grand Prix," Cassie said. With a special gelding, Pyrenes de Louzes, Cassie grew her comfort in the jumper ring and found she had a passion for the discipline, despite having more to learn. "Emil always said 'Education isn't cheap,' and he was very patient with me and encouraging. If I made a mistake or had a rough day, he reminded me it was just part of the cost of learning."
Alongside her time in the jumper ring, Cassie kept up with the hunters and began competing in hunter derbies. "My biggest win was with Monday Balous at the 2019 World Championship Hunter Rider Finals at Capital Challenge. It was a really big class for me to win. I was in there with all the riders I look up to. To win a class among that caliber of talent was an amazing moment," she said.
"I had quite a nice group of horses to ride—they were all Emil's horses—he was the head trainer and business owner, I was the lead rider," Cassie said. "He imported a spectacular stallion, Corragio, whom I rode in Ocala and took to Indoors in 2021—he was the 3'3 Green Hunter Champion at Capital Challenge and the Pennsylvania National. He has a phenomenal jumping style, he's quiet and sweet, and is such a pleasure to work with."
With achievements in both disciplines and a string of seasoned stars and promising youngsters, Cassie's rise to success seemed absolutely unstoppable—until the unthinkable happened.
The 'Blip'
"I don't remember the accident, or the week leading up to the accident—it's just non-existent for me. It's my blip," Cassie said.
On January 29, 2022, while riding in the jump-off round in a 1.40m class, Cassie's horse left a stride early. "She got caught up in the back rail of the oxer," Cassie explained. "We both fell. I took the force of the fall on my shoulder, but I hit my head pretty good."
Knocked unconscious from the impact, Cassie was rushed to Shands Hospital in Gainesville, Florida. Cassie's mother, Natasha, was watching the live stream at home when it all happened. When she saw the accident, she immediately knew this wasn't an ordinary spill. "My mom booked a flight, and she, my dad and my brother were there the very next day," Cassie said.
Cassie spent 18 days in a coma. "There was a period of time where people were wondering if I'd wake up, not when. It was close there for a minute," Cassie said. When she did finally wake up, she was transferred to Shepherd Center in Atlanta, a brain and spinal cord rehabilitation hospital.
"I was pretty much a toddler all over again," she said. "I had to learn to swallow again, to talk, to walk—all of it. The therapists and nurses at Shepherd were great. As difficult and horrible as the situation was, I can't look back at it and not be grateful for the people who helped me when I was in such a vulnerable state."
With no recollection of February, Cassie eventually regained her memory in March. By the end of the month, Cassie was discharged to an outpatient facility about 15 minutes from Shepherd Center. "I lived in the apartments that were right across the street from the hospital, and from there I'd travel to the outpatient facility called Pathways where I continued my therapy for another month," Cassie said.
While in Atlanta, Cassie's mother never left her side. "She lived in my hospital room with a blow-up mattress and was cleared to bathe me and take care of the tracheostomy in my throat," Cassie said. "I wasn't allowed to be on my own with the trache, so when I moved out of the hospital, she stayed right by my side until it was removed in May."
Rehab for Riding
In spite of the challenges Cassie had faced, she knew without a doubt that she wanted to ride again. When she was discharged from Shepherd Center and allowed to move back to New Jersey, Cassie set a goal of getting back in the saddle. 
"My mom asked me if I wanted to keep riding," Cassie said. "I think, being a mother, she was hoping I'd choose something a little safer, but I just couldn't imagine doing anything else. I wanted to get back to riding and have my career back. It's what motivated me."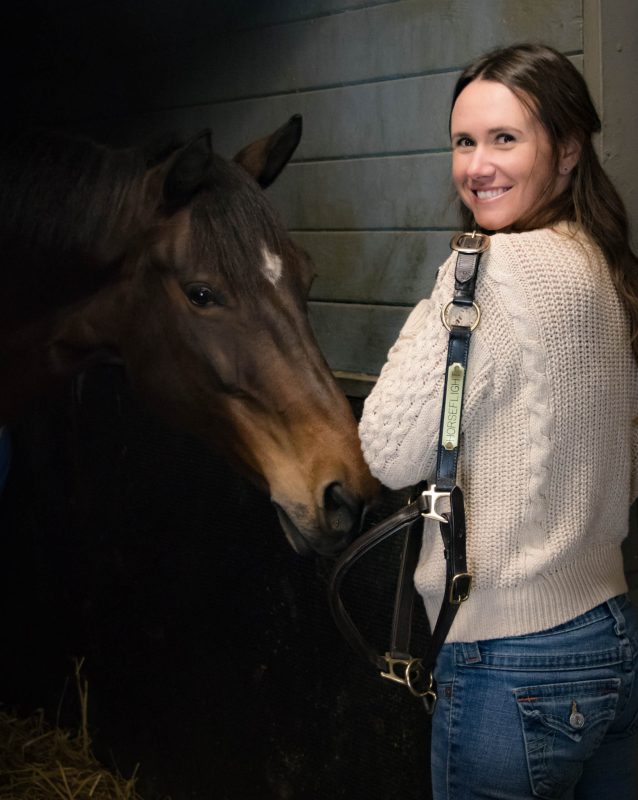 Under the care of therapist Peter Marsicano at Kessler Rehabilitation Center in Flanders, New Jersey, Cassie worked one day at a time to prepare herself for riding again. "Peter set up different exercises and different equipment to mimic situations I'd encounter at the barn," she said. "He had a bolster that he put between two chairs for me to sit on to simulate being back on a horse, and I had to hold my balance on there."
Feeling confident in her ability to keep her balance on a horse, the major question for Cassie was how to mount and dismount. "My walking still wasn't great, so climbing a mounting block, putting my foot in the stirrup and swinging over sounded terrifying, especially with my left side being so weak," Cassie said. "I showed Peter how to give me a leg up, and we practiced that for three sessions. I felt pretty good, so two days after that I was able to get on again, and I haven't looked back since."
Initially told she wouldn't ride again for at least a year, Cassie rode for the first time in July, just six months after the accident happened. "I owe my recovery, and how quickly it's gone, to Peter," she said. Now finished with her therapy, Cassie appreciates the relationships made with the team at Kessler. "I'd gone three days a week for months, so it was a sad moment to say goodbye to everyone. I thought therapy would be like school—I thought I didn't need it—I just wanted to go to the barn and figure it out on my own, but I wouldn't be where I am now without them."
The New Normal
Aboard her former Grand Prix partner Pyrenes de Louzes, known as Pyro, Cassie navigated the feeling of riding again. "I started out just trotting on the flat, doing a little no-stirrup work and strengthening my left side because I would slide to the left a bit," she said. "One thing I didn't expect was having a hard time focusing. I felt dizzy, and it was really difficult to focus on one spot. I struggled with that for about a month and a half, and we think it was my body and brain adjusting to the movement again."
Though her dizziness has improved, Cassie still struggles with depth perception and reading distances. "In therapy, Peter had me walking over some hurdles while nodding my head up and down to simulate the movement. I had to judge how many steps I would do from one hurdle to another. Now, I'm riding over poles and cross rails, but I still can't see my spots like I used to," she said.
"Through all of this, Pyro has been so safe and reliable," Cassie said. "He's 19 now, and I've been with him for six years, so I know him really well. He was always in my mind as the horse I wanted to get on first. You'd never believe he jumps as big as he does, because he's so quiet!"
Along with Pyro, Cassie has worked her way up to riding four horses a day, and she hopes to begin riding Corragio again soon. "I've also started to teach a little bit, and my stamina has improved a lot. I used to have to take a nap every day, but now I can spend a full day at the barn watching horses and setting jumps. I'm thankful for Emil for being patient and supportive, and giving me the opportunity to get back in the ring without any pressure," Cassie said.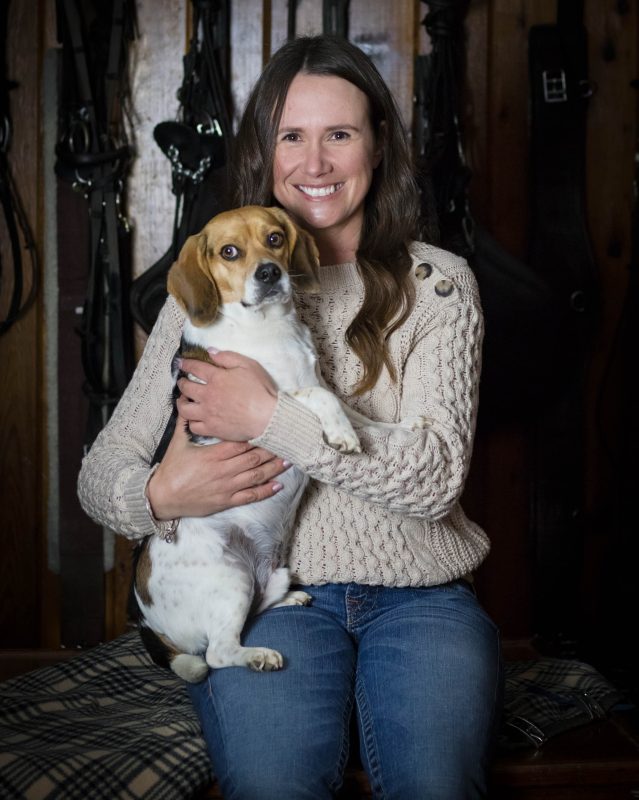 "Cassie's recovery means so much to our whole team," Emil said. "To see her hard work and dedication toward recovery is inspiring to us all. She is invaluable to our Redfield family, and we are hopeful she will return to her position as our lead rider but are grateful for her return to us and to whatever position life will allow."
A Fresh Outlook
Through all of the year's trials and tribulations, Cassie has been humbled by the support of those around her. From her family, her friends and the equestrian community as a whole, the outpouring of support has left Cassie speechless.
"It was a dark time," Cassie said. "I was hopeful, but I didn't know what was going to happen. I'm thankful for my mom every day. She dropped everything and stayed with me for 10 months. It would've been a very long and hard year without her. Along with my family, the number of people from the horse community who reached out—called me, texted me or sent cards—was unbelievable. Every day there would be a new bouquet of flowers on the table. I can't imagine going through that without the support."
Inspired by her own experience, Cassie hopes to someday help others who are facing similar challenges alone. "It was difficult, and having all those people around me kept my spirits up. I think about people who don't have that kind of support, and how lonely and dark their roads must be. I would love to find a way to offer hope, reassurance and a drive to keep going to people who are navigating those situations on their own," Cassie said.
"I want to learn to take the good from this, and try to be a better person all around. I never realized what other people go through, and how common injuries are. My patience isn't great—I wish I could get back in the Grand Prix ring and be right back to where I was, but I know it's going to take time," Cassie said. "Until then, I hope to take the good from this, learn from it and move forward."
Follow Cassie on Instagram @cassandrakahle and @redfieldfarm
Photos by Adrienne Morella, www.adriennemorellaphotography.com
Double D Trailers Info