By Lindsay Brock
Dr. Scott Swerdlin is living a dream he never knew he had. Today, he sits at the helm of Palm Beach Equine Clinic (PBEC), one of the world's most renowned equine veterinary facilities, but Scott was once just a boy with a passion for polo. While he admits his early introduction to horses led to a conviction that he wanted to be an equine veterinarian, he never imagined it would lead him to the pinnacle of horse sport. 
A lifelong Floridian who was born in South Florida, Scott found horses through his father and took to the polo fields at a young age. Thanks to his early introduction, like most children, he felt he didn't need a career aptitude test to tell him what he wanted to be when he grew up. Unlike most children though, he actually lived out that youthful dream.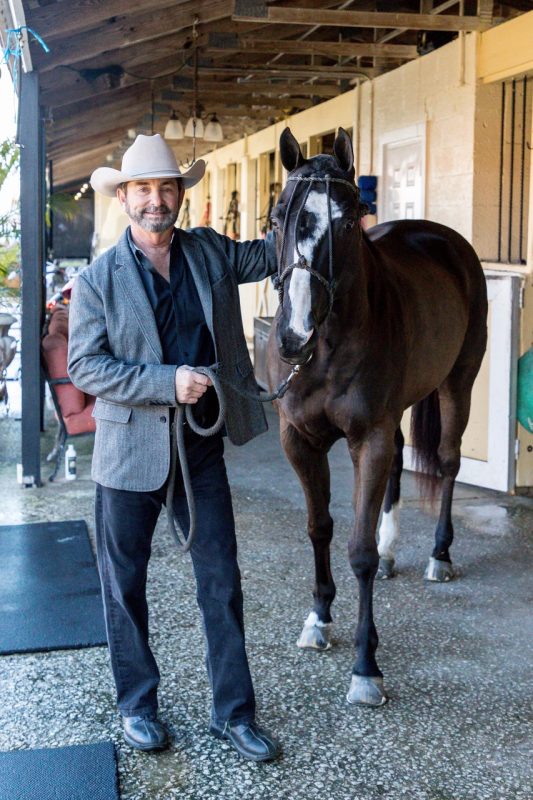 "From about the time I was 8 years old, I knew I wanted to be an equine veterinarian," Scott said. "There was never any doubt in my mind and thanks to the encouragement from my family, I started making plans for that goal very early in life. Judging by the passion I still have for the work, I think I made the right decision all those years ago."
Staying true to his Florida roots, Scott completed his undergraduate studies at the University of Miami before going on to attend veterinary school at Auburn University in Alabama. Upon graduation, Scott transitioned to a life of service. He spent 6 years in the United States Air Force and was stationed at Clark Air Base in the Philippines, where he served with the U.S. Air Force Veterinary Services.
"Clark was the largest facility that the U.S. had overseas and its perimeter was patrolled by horses," Scott said. "It was my responsibility to keep the horses sound, fit and healthy. The experiences I had there were invaluable and some that no one will be able to experience ever again. It furthered my dedication to equine medicine and again reinforced that I was meant to be an equine veterinarian.
"Despite the value of the experiences I gained in the Air Force, I always knew I wanted to come right back to Florida and take care of horses as a veterinarian one day," Scott continued. "That being said, I had no idea that my dream would grow to the extent that it did."
Founding Palm Beach Equine Clinic
Upon returning to Florida, Scott began by starting a private practice to treat the many sport and recreational horses that called South Florida home. That practice took new shape when he met Dr. Paul Wollenman. 
In the early years of PBEC, Paul treated not only horses, but also the occasional zebra or other rare wildlife from Palm Beach County's famed Lion Country Safari. In 1979, Paul had become the staff veterinarian at Lion Country Safari, a unique drive-through safari park and walk-through amusement park located on more than 600 acres in Loxahatchee, Florida. Founded in 1967, Lion Country Safari prides itself in being the first "cageless zoo" in the United States. Paul and Scott then founded PBEC together in 1981, becoming official partners in 1983.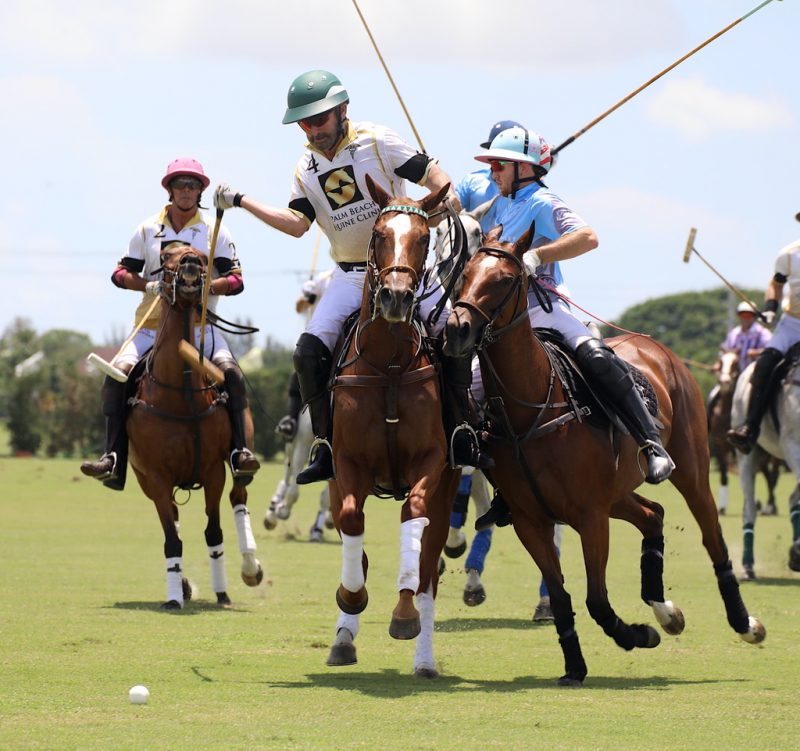 "Our business grew out of necessity," Scott said. "The necessity at the time was the animals of Lion Country Safari and it has since grown to be the horses that come from all corners of the world to compete in Wellington each winter season. We're thankful for the animals of Lion Country Safari because they truly got us started.
"From the two of us, PBEC has grown to be more than 35 veterinarians today with six boarded specialists and over 80 technicians and staff members, making it one of the largest sport horse practices in the world," Scott said.
After PBEC began to thrive, Scott didn't abandon his dedication to serving the South Florida equestrian community and beyond. PBEC are the official veterinarians of the Winter Equestrian Festival, Adequan® Global Dressage Festival and the Vinceremos Therapeutic Riding Center.
Mentoring Young Veterinarians
For Scott, being a veterinarian is equal parts helping horses and helping humans. As he worked to develop PBEC into a world-renowned clinic, he realized he had a responsibility to not only the animals he treated, but also to the young veterinarians he met and hired. 
"What I like best about what I do for a living is mentoring young veterinarians," he said. "They come to PBEC from all over the world. It's great to see them have confidence and competency. For me, being a mentor, teaching young veterinarians and trying to help them in their careers gives me the greatest satisfaction."
In between overseeing the day-to-day operations at PBEC and occasional trips to play polo, Scott is always considering how veterinary medicine continues to evolve.
"Maybe it's just my personality, but I'm establishing goals every month and always looking forward," he said. "But without the clients and quality of horses we have, we would never be able to offer such services. It's not PBEC that deserves the credit — it's the clients and their brave horses. 
"For me, personally, we see a new challenge every year with better equine athletes, and as veterinarians we need to provide solutions and services to maintain the health and safety of horses, first and foremost," Scott said. "But also, we help extend the professional life of the athlete itself."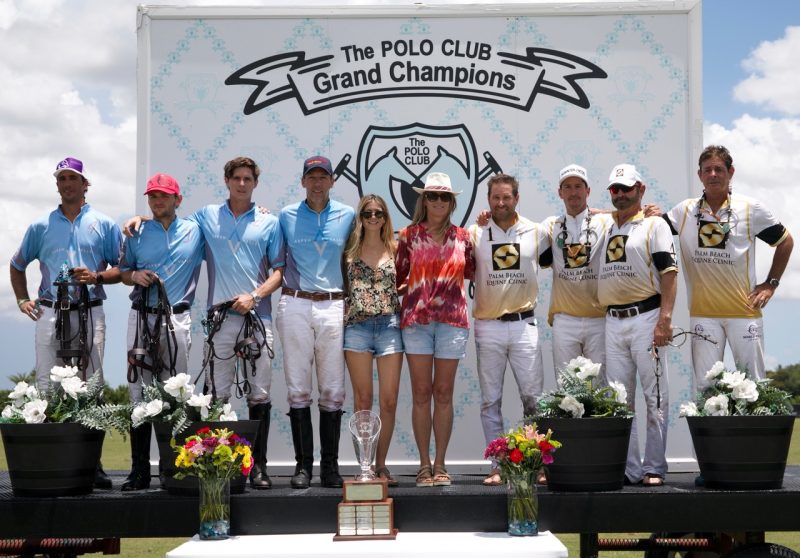 New Innovations
Scott recalls a time when 16 or 17 was the age of an older horse. Now it's a common for horses, in the longevity of their performance career, to be winning events and breeding the next generation. According to Scott, innovations in veterinary science play a substantial role in that shift in longevity. It's a benefit that not just affects the horse sport industry, but the world as a whole. 
"After we make advances with horses, others do it for humans; we're often the testing ground for human innovations," he said. "The future is wide open! Anything you can think of, we're doing it in veterinary medicine. When I was graduating from vet school, I never imagined I would be leading a facility with a group of such talented veterinarians and staff with the skill sets that they have today."
For more information, visit www.equineclinic.com 
Double D Trailers Info