By Britney Grover
Portraits by Kathy Russell
For some, the fact that Erin Stewart is an equestrian professional seems obvious. After all, she's the daughter of renowned hunter rider and trainer Don Stewart. She grew up in one of the country's largest hunter sales and training barns, watching her dad win class after class at horse shows before she could walk. But for Erin, following in her father's footsteps as a professional wasn't the obvious choice. 
It wasn't because she lacked talent. From Ponies to Juniors, Erin's name was on the leaderboard at top shows around the country. By the end of her Junior career, she had even accomplished the goal of her youth and taken home a top national championship. Still, Erin wasn't ready to dive right into the professional ranks.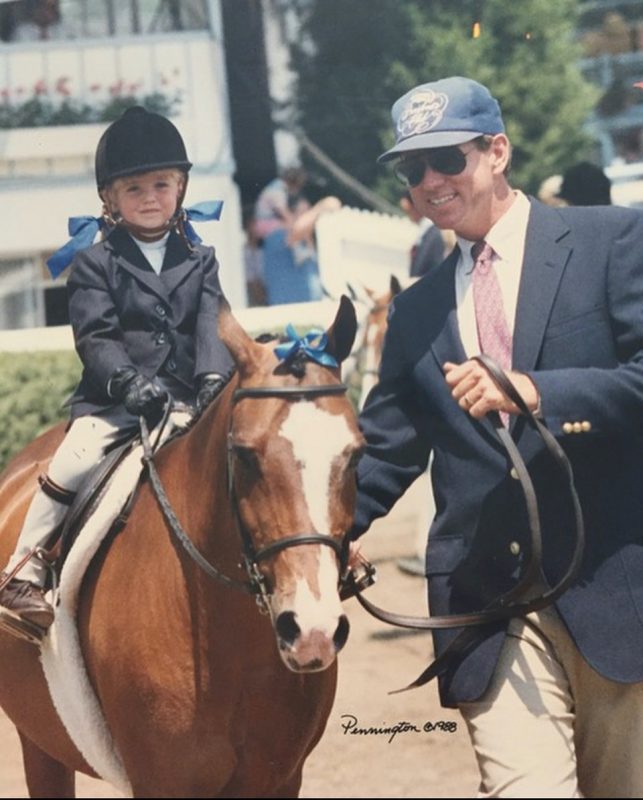 Erin dabbled in working outside of the equestrian industry, riding as an amateur and staying open to the possibility of the right opportunity at the right time. Her patience has resulted in a steady, successful career once she did go pro — all the while building on the solid foundation set by her father, good trainers and one special pony.
Raised Riding
Erin and her siblings grew up on the family farm in Ocala, Florida. "I remember walking down to the barn from the house in the mornings holding my dad's hand," Erin said. "His step was so much bigger than mine that I would quietly 'trot' next to him as he'd walk."
Growing up surrounded by horses and ponies made it easy to fall in love with them, but Erin loved all animals from the start. "I would have turned our house into a zoo if my mother would have allowed it," she said. As it was, Erin resorted to bringing home as many stray kittens as she could find. She would ask for saucers of milk to feed them, which were given — as long as they were kept as barn cats, they were always welcome.
Of course, Erin was riding and showing from the time she was young, beginning with her dad leading her around in Leadline classes. At Don Stewart Stables, Don partnered with Bibby Farmer Hill, who trained Erin as she began to ride and compete. Bibby was a formative part of Erin's riding, including putting Erin on a life-changing pony.
Under The Rainbeau, or Rainbeau, was a medium pony Bibby had for her own daughter, Kelly Farmer. "Rainbeau was one of a kind and did things her way," Erin said. "One year at the Washington International Horse Show, I made it halfway around the course and she froze at the end of the ring. She stood like a statue for what felt like 20 minutes — I imagine it was 20 seconds — and then picked up the canter and finished the course."
Bibby knew Rainbeau well and had been training Erin with her all year. So in the middle of a course at one of the nation's most prestigious competitions, Erin stayed calm. "I knew that moment was just a bad moment for Rainbeau, so I sat there letting her have her bad moment until she was ready to go again."
Erin's patience paid off, and the pair won the very next class. But Rainbeau left an even larger pot of gold with Erin.
Ever since Erin knew what equitation was, winning the ASPCA Maclay Finals was her goal. Each year she competed in it she came close, with good rounds and a good result. Going into the 2002 Maclay Finals her final Junior year, Erin's horse, Double O Seven, was green to the equitation. They'd just come off a disappointing finish at the medal finals, when her horse had stopped at the last jump.
"My trainers and even my father wanted me to use a different horse for the Maclay Finals after the medal finals, but I went with my gut," Erin said. It paid off, and they won. Erin describes it as her most cherished lifetime career moment, and it's one of her father's as well.
"I think it's an example of how Rainbeau taught me to get through a tough situation and come out on top," she said. "That pony really taught me more than any other horse or human has taught me in life. I feel that I'm able to deal and work with special horses because of her, and it's made me a better rider and trainer."
Going Pro — Eventually
After such a stellar Junior career, Erin still had no plans to become a professional. "I always knew I'd continue to ride in some capacity throughout my adult life, but I didn't always see it being my career," she said. "Until I was about 23 years old, I had planned to stay an amateur and be an interior designer."
But Erin's talent in the saddle continued to shine, even as she pursued interior design. She turned down multiple job offers in the industry because she felt it was right to take the time to be an amateur first, and to have a job outside of horses.
In 2009, Erin was Grand Champion and Leading Rider at Capital Challenge and at the Washington International Horse Show in the Amateur Hunters. That changed everything for Erin. "I felt when I'd accomplished all I had set out to do as an amateur, if the right opportunity presented itself I would turn pro — and that's exactly what happened," she said. "Patience paid off for me that way."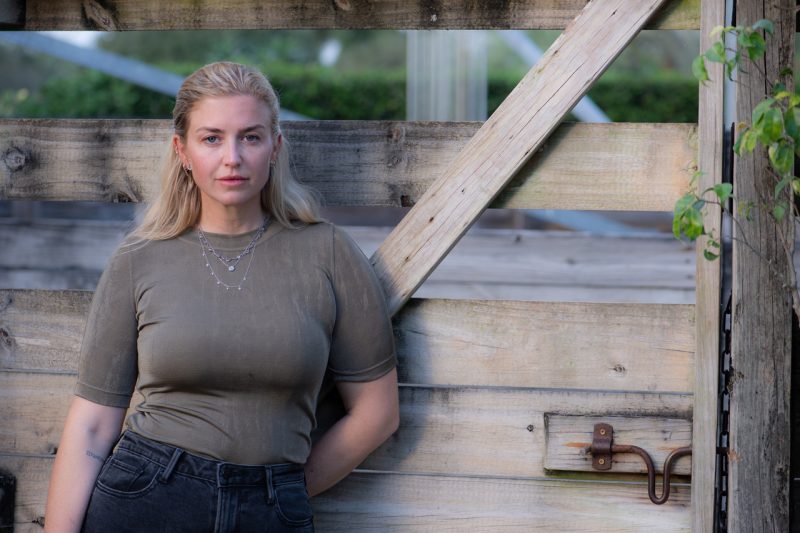 Erin was offered a position working for the Hersh-Boyle family in Nicasio, California, just outside of San Francisco. With her own Grand Prix horse in tow, she relinquished her amateur status and moved across the country. She rode out of Edgewood Equestrian Training Center, where she trained amateur hunters and jumpers, showed clients' hunters and jumpers, and trained junior hunter and equitation riders.
After her time in California, it was another cross-country move for Erin, this time to work with the renowned Andre Dignelli at Heritage Farm in New York as a rider and trainer. At Heritage, Erin went to the ring with Lillie Keenan in the peak of her Junior career, Madison Goetzmann in her pony days, Clementine Goutal in the amateur jumpers and many other successful Heritage graduates.
Taking everything she learned at Heritage, Erin went to work as lead trainer for Gray Horse Farm in Bridgehampton, New York. By the time she formed her own business, Erin had made a name for herself and proved that she inherited more than just skill in the saddle: Her students have won Pony Finals and at top shows around the country — and continue to do so.
Erin's current students include 13-year-old Hannah Famulak, a Canadian rider who goes to school in Palm Beach, Florida, and competes in the Junior Hunters, Children's Jumpers and Equitation. Hannah's big goal is the same goal Erin also had at her age: winning the Maclay Finals. Ever and Lily Carella, ages 10 and 12, came to Erin over the summer of 2020 and have since stayed. They compete in the Small and Medium Pony Hunters while their mother, Joann Richter, competes an Adult Hunter. Arianne de Kwiatkowski trains with Erin, as well, and competes in the Adult Hunters.
Patty Raynes, who lives in New York and competes in the Adult Hunters, also rides with Erin. "I've known Patty my entire life, so having her as part of the barn family is really special for me!" Erin said.
The Family Tradition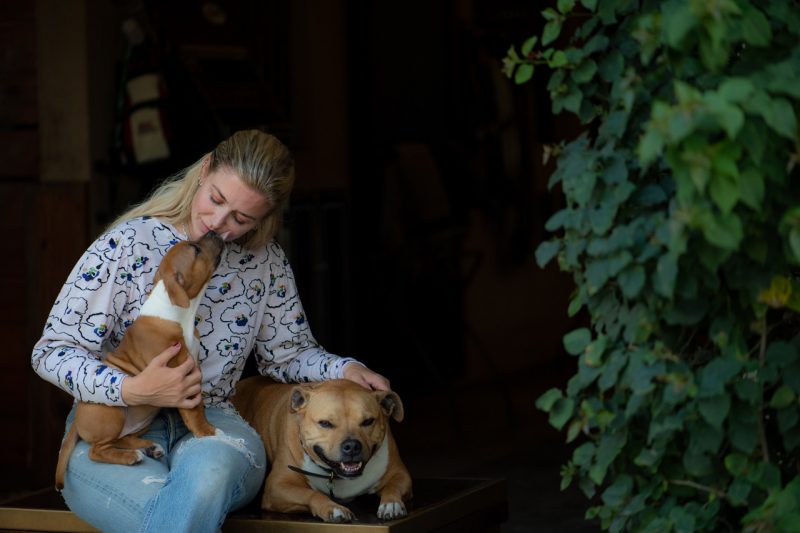 Though she has a solid career in the horse industry now, Erin still enjoys doing interior design when she's not riding or training. She also spends time with her two Staffordshire Bull Terriers, Hank the Tank and Cleopatra.
Of course, family is always close by in Florida. Don Stewart Stables continues to be a large and integral part of the equestrian community, and Erin is subject to all aspects of having such a recognizable name. "The only challenge I'd say is that some people expect me to know the ins and outs of his business, but we keep two completely separate operations, so it's not possible!" she said.
Her own operation is much smaller, focusing on a handful of clients and horses. The "quality over quantity" approach doesn't make Erin any less likely to achieve the kinds of accomplishments her father has, however. In fact, Erin is happy to be able to make the most of Don's decades of knowledge and experience and follow in his tradition of excellence.
"The biggest advantage is being able to call him for advice about the horse world," she summarized. "This business isn't for the faint of heart!"
Photos by Kathy Russell, www.kathyrussellphotography.com, unless noted otherwise
Double D Trailers Info