Parker, CO – December 3, 2013 – At the conclusion of this year's show season at the Colorado Horse Park, two hard-working trainers received an extra bonus. Rebecca Johnson won the Colorado Hunter Jumper Association (CHJA) show series award and Brianna Davis earned the series award for the USEF A-Rated shows, all managed and held at the Colorado Horse Park. The Horse Park offered incredible travel package prizes for the winning high point trainers.
"Alexia Nostora, a local trainer who also works in the travel industry, put me in touch with Real Life Adventure Travel," said Carole Kenney, Equine Manger at the Colorado Horse Park. Kenney spearheaded the trainer incentive program for the CHJA shows.
Real Life Adventure Travel put together an incredible travel package for an African Riding Safari.
"We wanted to reward the trainer who had the most well-rounded program in the hunters, equitation and jumpers," Kenney said. "We developed a cumulative point
system. Each rider had a certain number of points through their placings at a minimum number of shows. There were a couple of trainers who went for this hard, but Rebecca earned the points and was able to get this done."
Johnson shared that the award didn't change any of their showing game plans, but they worked hard at each show, arriving early and leaving late. Johnson and her assistant, Devon Hussey, were dedicated to prepping the horses and riders to give their absolute best performances.
"It was very rewarding," said Johnson about winning the prize. "In my program, I have always thought that the basics are key for everyone. We have always started everyone with the hunter program, despite where they want to go. We move forward to equitation when they can handle more of a challenge, and then we introduce them to jumpers. It is sort of a pyramid-style training program. Once they've experienced all three, then they can pick which one is their passion and we can develop them further."
Johnson thanks her husband, Derek, and their two children for their support. She will take her assistant, Hussey, on the riding vacation.
"Without Devon, this would not have been possible," Johnson said. "She was my student for many years and is now my partner. She is just a wonderful person and a key part of my business. We're really excited about this. This is one of the few opportunities I've had to go somewhere amazing simply for life experience and pleasure. Africa- holy cow!"
Hussey and Johnson plan to go on their Africa adventure in January, which is calving season for most animals in Africa.
"This type of award for the local circuit speaks volumes about the generosity of the Colorado Horse Park," Johnson said. "I'd like to thank all the show managers that took part in the series and also the Horse Park. I would like to thank my clients. They were behind me 100 percent of the way."
Here is a link to Real Life Adventure Travels' blog entry about Johnson's win:
http://www.reallifeadventuretravel.com/blog/and-the-chp-chja-series-circuit-winner-is/
Brianna Davis was unaware of the Colorado Horse Park A-Rated Trainer Incentive Award, so she was completely surprised when she was informed that she won an exotic trip for two to the Northern Patagonia District of Argentina. The Caballadas trip offers unique experiences riding through beautiful country secluded in the heart of the Andes Mountains.
"The program we did for the A-rated shows required participation in at least four of the six shows offered," said Geoff Combs, Chief Financial Officer of Colorado Horse Park. "The trainer had to have at least one competitor in each of the jumpers, equitation, and hunters. Then, we assigned points to each and totaled up all the points by discipline, calculated an average based on the trainer's total number of horses, then an average of the three to determine the winner. We wanted a program that would allow the smaller barns to compete with the larger ones."
When the scores were tallied, Brianna Davis and Savoy Stables led the competition for the award.
"We have horses and riders that are really competitive in those three rings," said Davis. "We always work hard at home. I try to lead one lesson a week where we focus on flatwork and the basics. Everyone works hard, but we try to keep it fun at the same time. It is also important that we enjoy what we're doing- both the riders and the horses."
Davis is pleased that the hard work she and her clients put in resulted in this surprise win.
"It was a very nice surprise when I found out that I won it," Davis said. "It is a trip that I would never afford to do. I am very excited to go and explore a new place."
Davis will take Savoy Stables owner Mary Dunahay on the Argentine adventure. They plan on traveling in January before the winter show season begins.
"She's always been my biggest supporter," Davis said of Dunahay. "The two of us can go and have some fun for a week."
"The Colorado Horse Park always puts on a great horse show," added Davis. "It is great to have such a well-run horse show right in our back yard. It is a wonderful facility, and they are always looking for ways to improve the experience."
Click here to learn more about the Caballadas Patagonia trip.
About the Colorado Horse Park
Celebrating its 20th Anniversary, the Colorado Horse Park was founded by visionary Helen Krieble who acknowledged the need for a high-volume horse show and horse boarding facility to serve Colorado. The Colorado Horse Park welcomes more than 75,000 visitors per year and hosts over 40 competitions annually. CHP features a derby arena designed by Olympic-designer Linda Allen and a cross-country course designed by Olympic Gold Medalist David O'Connor and eventing super-star James Atkinson. There are 300 permanent stalls with capacity for more than 1,000 stalls.
The picturesque property, located only minutes from the town of Parker, hosts international equestrian events in multiple disciplines. Visitors enjoy the beautiful Colorado Rocky Mountain surroundings and access to miles of trails and open space. The Colorado Horse Park iscommitted to supporting equestrian education and amateur athletics, preserving open space, fundraising for local charities and supporting the community.
Visit CHP at: http://coloradohorsepark.com/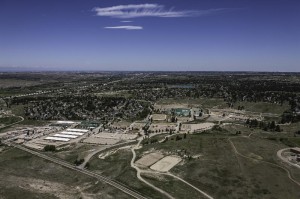 Sponsors:
Animo
www.theanimoexperience.com
Bessemer Trust
www.bessemertrust.com
Cherry Creek Insurance Group
www.cherrycreekins.com
Comfort Suites Castle Rock
www.comfortsuites.com/hotel-castle_rock-colorado-CO154
Days Inn Castle Rock
www.daysinn.com/hotels/colorado/castle-rock/days-inn-suites-castle-rock/hotel-overview
Equine Sport Solutions
www.equinesportsolutions.com
KBC Foundation
Guaranty Bank
www.guarantybankco.com
Hampton Inn Parker
www.hamptoninn3.hilton.com/en/hotels/colorado/hampton-inn-and-suites-parker-DENPAHX/index.html
Hertz
www.hertz.com
Hilton Garden Inn
www.denversouth.HGI.com
Holiday Inn
www.holidayinn.com/hotels/us/en/parker/denpr/hoteldetail
Horse Connection
www.horseconnection.com
Littleton Equine Medical Center
www.littletonequine.com
Murdoch's Home and Ranch Supply
www.murdochs.com
Nutrena
www.nutrenaworld.com
Parker Adventist Hospital
www.parkerhospital.org
Platinum Performance
www.platinumperformance.com/select
Sidelines
www.sidelinesnews.com
Super 8
www.super8.com/hotels/colorado/parker/super-8-parker-se-denver-area/hotel-overview
Suzy Sweitzer/Remax Alliance
www.suzysweitzer.com
Trappers
www.trapperschophouse.com
Weathertech
www.weathertech.com
Griffis Residential
www.griffisresidential.com
Wells Fargo Advisors
www.wellsfargoadvisors.com
Media Contact:
Phelps Media Group, Inc.
12012 South Shore Boulevard
Wellington, FL 33414
561-753-3389 (phone)
561-753-3386 (fax)
pmginfo@phelpsmediagroup.com
www.phelpsmediagroup.com