For Immediate Release
Gulfport, Mississippi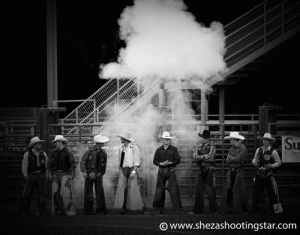 Saddle up! It's Rodeo Time!
The Gulf Coast Classic Company is proud to announce that as a special treat this year, there will be a rodeo in the covered arena March 14 and 15 to close out the fantastic six weeks of AA show jumping action.
Meet the cowboys and cowgirls during the special 6-7 pm Kids Hour Friday and Saturday night!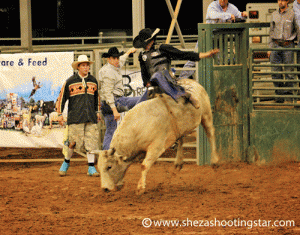 But, this is no average rodeo! Spectators will be treated to a five star performance which will include internationally known trick rider Brandon Perdue, extreme stunt rider Gina Cox, the legendary rodeo announcer Roger Mooney and rodeo entertainer and cowboy clown, Brian Potter will be there with his crowd pleasing comedic performance. Avid tandem riders Perdue and Cox are the Ginger Rogers and Fred Astaire of the horse world who defy danger with their extreme trick riding.
Edge of your seat excitement for the entire family!
Don't forget the bull riders! Twenty four of the top bull riders and the top 15 barrel racers in the country all ride for the title of the Toughest Cowboy and Toughest Cowgirl.
Advance purchase tickets are available at the show office or Fazio's Feed Store and cost only $12 for adults and children 12 and under are $7. Buckaroos under 5 are free. For at the gate purchases, tickets cost $15 for adults and $8 for kids 12 and under. All children under 5 are admitted free of charge.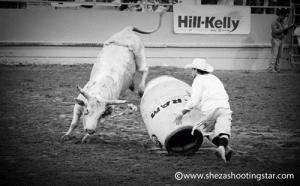 Top barrel racers and bull riders compete for the title of Toughest Cowgirl and Toughest Cowboy!
Gates open at 6 pm and performances take place at 7pm. There will be a free Kids' Hour from 6-7 with pony rides, face painting and a meet and greet with the cowboys and cowgirls of the rodeo.
Catch the action close up in the VIP area.
Want to catch the action up close? Reserve your VIP table or seat now for the best seats in the house. VIP seats are $40 a ticket or $225 for a table of six and include ringside seating, two drink tickets and entrance to the after-party where Robin Dixon and the Midnight Moon Band from Atlanta, Georgia will rock the night away from 10pm until 1am!
Don't miss the rodeo March 14 and 15 at the Harrison County Fairgrounds!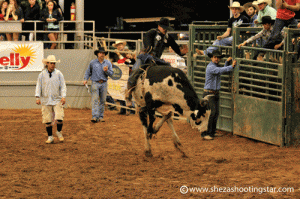 For more information, visit perdueproductions.com or call 850.380.8866.
FREE LIVE WEB STREAMING OF ALL WELCOME AND GRAND PRIX CLASSES!
The Mississippi Gulf Coast Classic is proud to offer everyone the opportunity to watch show jumping action LIVE! Click on this link or cut and paste it in your browser and catch the action LIVE and FOR FREE!
Gulf Coast Sunshine Classic V
Friday March 7th at 8:00 am USHJA Int'l Hunter Derby
Friday March 7 at 3:00 pm $25,000 Welcome
Sunday March 9 at 2:00 pm $77,700 Governor's Cup Grand Prix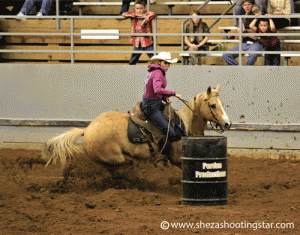 Gulf Coast Finale VI
Sunday March 16 at 2:00 pm $25,000 Grand Prix
Make sure to follow the idk media group on twitter at twitter@idkmediagroup.
The Gulf Coast Classic Company and the Classic Company sm is a USHJA 's Members Choice Award winner, recognized for producing top quality show jumping events in the United States. Together, they offer the best exhibitor- friendly, top quality hunter jumper events each winter. Please visit them at www.gulfcoastclassiccompany.com and www.classiccompany.com or call them at 843.768.5503.
All sponsorship, marketing and press inquiries should be directed to Lisa Engel, Sponsorship, Marketing and Public Relations Director at lisa@classiccompany.com or call 908.310.6248.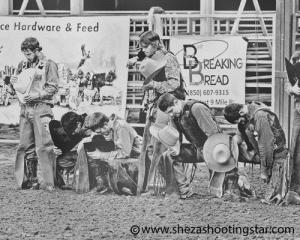 Stay up to date: Like us on Facebook and follow us on Twitter!
See you at the ring!
The Classic Company, Ltd.
ClassicCompany.com
Phone/FAX: (843) 768-5503
Post Office Box 1311, Johns Island, SC 29457