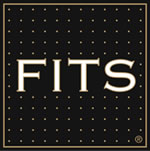 (Portland, Oregon)  Highly accomplished rider, Lauren Sprieser, of Marshall, Virginia, has been added to the growing list of gifted equestrians who have made FITS their riding apparel of choice. FITS, based in Portland, does not pay riders for their endorsements.
Nineteen high level equestrians from disciplines including dressage, show jumping, eventing and endurance, have partnered with FITS whose well known line of breeches, shirts and jackets dominate in technical excellence.
"Riders at this level require equestrian apparel that enhances their competitiveness," remarked FITS CEO, Sheryl Rudolph, who welcomed Lauren to TEAM FITS. Rudolph added: "We always start with the premise that our apparel should give the rider- at any level- an edge in the saddle. More contact, greater comfort, better fit.. along with a look that makes riding fun."
Sprieser has earned Gold, Silver and Bronze in USDF competition as well as being a NAYRC Gold and Bronze medalist and also being on the USEF Developing Rider List. She is currently atop Ellegria, Victorious, Stratocaster and Goya S, having previously competed with Bellinger, L'Etoile 6 and Clairvoya. A long time student of Lendon Gray while studying Public Policy and Urban Planning at Sarah Lawrence College, Lauren turned pro in 2006.
She worked for and rode with many top professionals, including Carol Lavell, Pam Goodrich and Monica and Georg Theodorescu before launching her own Sprieser Sporthorse in Marshall.
Lauren had this to say about FITS: "After listening to my students rave about FITS for years, I put on a pair to see what all the fuss was about and became an instant convert! The Microfiber fabric manages to be both lightweight and figure-friendly, and the design is very flattering.
I was also pleasantly surprised to discover that the cut on the calf prevented bulk under my tall riding boots, and the breech was comfortable around the ankle, even with my wildly long legs. These are real performance, sporty breeches, with all the best that modern technology can bring to the table. I'm hooked!"
More than 140 fine retailers in the US, Canada, Europe and Asia are available to serve your FITS shopping needs.