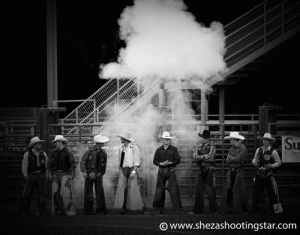 For Immediate Release Gulfport, Mississippi Saddle up! It's Rodeo Time! The Gulf Coast Classic Company is proud to announce that as a special treat this year, there will be a rodeo in the covered arena March 14 and 15 to close out the fantastic six weeks of AA show jumping action. Meet
Tagged under:
AQHA
,
Barrel Racing
,
Barrels
,
Bull Riding
,
Bulls
,
equestrian
,
Equine
,
Gulf Port
,
horse
,
horses
,
ponies
,
riding
,
Rodeo
,
sidelines magazine
,
Western
Wednesday, April 17 2013
by janwest
Cleveland Heights, Ohio—April 12, 2013–More than 350 of the nation's leading middle school and high school equestrians will converge on The Coliseum at New York State Fairgrounds in Syracuse, New York Friday, April 19 through Sunday, April 21 to compete for top honors in Hunt Seat Classes in the Interscholastic Equestrian Association National Finals (IEA).
Tagged under:
American Quarter Horse Association
,
AQHA
,
Dover Saddlery.
,
Hunt Seat Classes
,
IEA
,
IEA National Finals
,
Interscholastic Equestrian Association
,
Interscholastic Equestrian Association Championship
,
Interscholastic Equestrian Association National Finals
,
New York
,
New York State Fairgrounds
,
sidelines magazine
,
Syracuse