UPPER MARLBORO, Md., April 14, 2013—Leighton Farm begins a clinic series focused on the retraining of thoroughbred horses today. The clinics run through August 24 and all proceeds will benefit Thoroughbred Placement Resources, a non-profit organization which focuses on the retraining and placement of thoroughbred horses.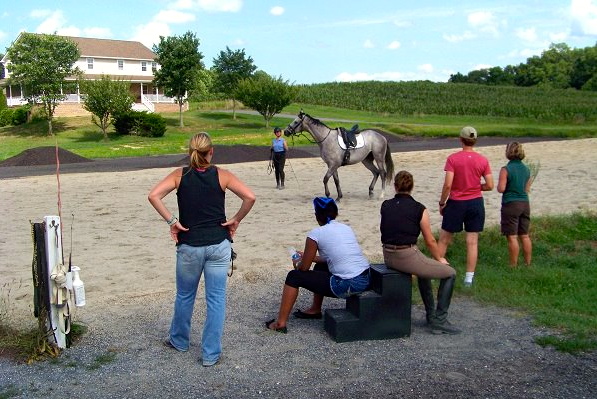 The clinics are designed to demonstrate the versatility and trainability of thoroughbred horses, as well as educating owners and addressing the specific needs of the horses. The clinics, lead by TPR's founder, Kimberly Clark, will introduce horses, riders and owners to new disciplines, such as event riding, show riding and pleasure riding.
"Often times when the sale or adoption of a retired racehorse goes wrong it is because the new owner or trainer either does not understand what a retiring racehorse knows or they lack the correct training techniques to provide their new horse a good training foundation," said Clark. She believes these clinics are the first step in educating the trainers and owners.
Clark founded TPR in November 2007 and has successfully transitioned approximately 800 thoroughbreds from the racetrack to new careers and homes. Clark combines her 25 years of experience with principles developed by other renowned coaches, such as Elizabeth Madlener, Jim Wofford and David Loman.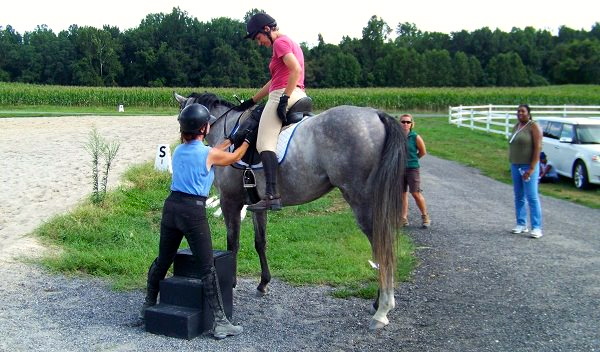 The clinics are broken down into three sections. Retraining 101 and Retraining 102 build on each other and explore the fundamentals of transitioning a thoroughbred into a new career. Retraining 201 is more personalized, focusing on the needs of each individual horse. Retraining 101 and 102 cost $25 each. Retraining 201 is $35. Pony Clubbers and Young Riders may attend Retraining 101 for free.
"Maryland has no retirement program for their retiring racehorses," said Clark. "These horses are dependent on private organizations and people like us to help them."
For detailed information about each clinic and to register, e-mail Trainer@LeightonFarm.com. All proceeds from the clinics will benefit TPR.
Leighton Farm uses intelligent and effective methods to retrain former racehorses, allowing them to flourish in their second careers. Leighton Farm is a sponsor of TPR.
TPR is a 501(c)(3) charity that exists to improve the lives of thoroughbred racehorses through a comprehensive, multifaceted approach. TPR successfully transitions and retrains racehorses for other disciplines and strives to improve the
reputation of the thoroughbred by providing education and support.
For more information, please contact Kimberly Clark at Trainer@LeightonFarm.com, or call 301-579-6898.