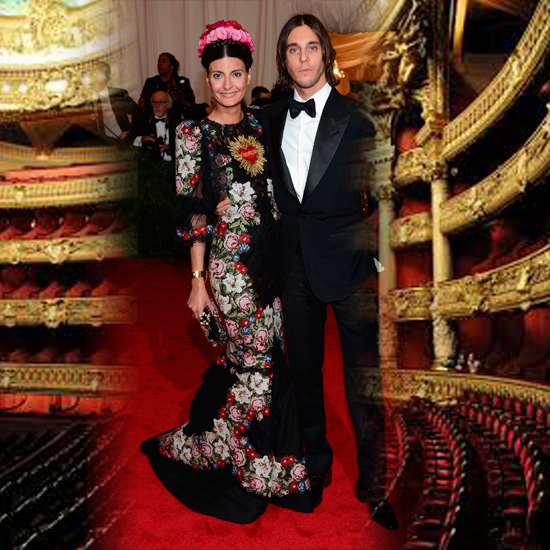 Portsmouth, RI (January 21, 2017) – Iconic couture, lively rhythms and inventive cuisine are hallmarks of Latin cultural inspiration for Gala la Bamba, the social climax of the polo season on Friday, Aug. 4, 2017 at Rosecliff with guests of honor, the Mexican Polo Team, to support renovations for the reopening of the historic Newport Opera House Theater & Performing Arts Center. 
Hosted by Newport Polo, the annual sell-out event draws nearly 400 generous and fun-loving attendees to make a red carpet entrance in bold Latin black tie adaptation for a night of exquisite gourmet creations, dancing and heart-warming philanthropy, to welcome international guests of honor, the Mexican Polo Team, and support the 2017 beneficiary, the Opera House Theater & Performing Arts Center on Washington Square in Newport.  Gala Tickets are now available at www.nptpolo.com for the highly anticipated annual event.
"The Newport Opera House Theater & Performing Arts Center is so honored to have been chosen as the beneficiary of this year's International Polo Charity Ball Auction," states Alison Vareika, Chair, Opera House Board of Directors.  "We truly appreciate the spirit and style in which Newport Polo enriches the international and local community with its exciting polo matches and culturally inspired events throughout the season.  We thank you for supporting the mission of the Newport Opera House Theater & Performing Arts Center, and for recognizing the value that this restored historic theater, with its dynamic program of year-round live performances, will bring to the greater Newport community and its visitors."
The mission of the restored Opera House Theater is to provide the Greater Newport Area with a unique, sustainable community asset that will be a lively center for culture, arts, education and civic interaction, while contributing to the economy of the city and region.  More about the Opera House Theater & Performing Arts Center.
The evening begins with a pre-gala Meet & Greet event with the Mexican Polo Team, then on to Rosecliff for the main event that includes a reception with hors d'oeuvres and specialty cocktails created by the Cocktail Guru, a highly anticipated Silent Auction in which a carefully curated collection of unique items & exclusive opportunities will be offered for the highest bidder, a seated gourmet dinner in the gilded ballroom and whirlwind Live Auction offering up the night's crown jewels, then dancing to a live orchestra until the stroke of midnight .  The odyssey's finale ascends to the Skybar atop Clarke Cooke House for a last dance.
17 years and counting, the International Polo Charity Ball is the social highlight of the polo season.  The weekend's festivities continue the next day when the international guests of honor take to the polo field to compete against USA in the Newport International Polo Series on Saturday, Aug. 5 at 5pm.  The match concludes with an authentic New England Lobsterbake prepared by legendary bake masters from McGrath's Clambakes.  For all upcoming events, visit www.nptpolo.com.
Sign up to a private & secure emailing to receive event updates.  To view a gallery of photos from last year's Bal du Soleil with the French Polo Team, peruse our Facebook Album, or previous galas from galleries published on Newport Polo's website.
Newport Polo's gala has raised hundreds of thousands of dollars over the years to support nonprofit organizations.  For Sponsorship or Auction donations for the 2017 gala and auction, please direct inquiries to agnes@nptpolo.com.
2017 Charitable Initiatives
Newport Polo will host additional charitable initiatives in 2017, including the Rotary Benefit Match on Saturday, May 27 and an All Charity Day polo match offering fundraising opportunities to participating 501-c-3 organizations. For more information, please email agnes@nptpolo.com.  Through its 25 year history, Newport Polo has raised over $650,000 for civic and charitable organizations. Initiatives include the International Polo Charity Ball, special benefit matches, and countless ticket donations for the Newport International Polo Series.
About Newport International Polo Series:
Newport Polo hosts the Newport International Polo Series, a popular and unique summertime tradition that attracts audiences from throughout the New England region.  Public exhibition matches are held every Saturday, June through September. The most current information is online at www.nptpolo.com  and by private Subscription to its monthly E-magazine.
Now entering its 26th season, acting as a global ambassador to the sport of polo, new teams have been invited for its jubilee.  Teams from 33 countries will have taken to the field for the Newport International Polo Series, including challengers from England, Ireland, Scotland, France, Spain, Portugal, Germany, Ghana, Nigeria, South Africa, Egypt, India, New Zealand, Australia, Chile, Argentina, Costa Rica, Jamaica, Barbados, Canada, Hungary, Dominican Republic, Netherlands, Kenya, Brazil, China, Italy, Mexico, Sweden, Singapore,  Monaco and Morocco.