So it's been a few days since my last post mainly due to the fact that Hurricane Sandy affected us rather badly for several days here in Virginia Beach. I am however pleased to report that all the horses stayed safe and warm and although had to spend a few days confined to their stalls, no major incidents occurred and the barn stayed watertight.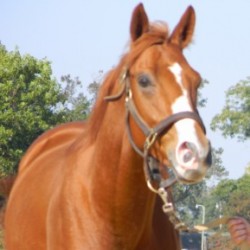 Read more at the source: Following The Hurricane, There Was Western Ice!
Article excerpt posted on Sidelinesnews.com from Tails & Trails.
Double D Trailers Info